New Punjabi movie 'Dil Diyan Gallan' will feature Parmish Verma and Wamiqa Gabbi
By Punjabi Pollywood Team | September 14, 2018
Punjabi model and actor Parmish Verma and Wamiqa Gabbi are coming together in the upcoming Punjabi movie "Dil Diyan Gallan". The movie will have a collective work of writing and direction by Parmish Verma and Uday Partap Singh. Last year, Parmish Verma was seen as the leading actor in the Punjabi movie Rocky Mental. Also, his work dozens of Punjabi songs as a model and video director has taken him to a lot of publicity.
Having various movies in her hand, actress Wamiqa Gabbi is also running with a busy schedule, in the upcoming days, she will be seen in Kulwinder Billa starring movie Parahuna. The Punjabi movie Dil Diyan Gallan is scheduled for 2019, it will be a production of Speed records and Pitara talkies, while Omjee group will distribute it worldwide.
Parmish Verma's magic also made her way to have hit songs as a singer as well, but during his first movie, he couldn't give an unmatchable performance, also Wamiqa Gabbi is trying best to have a grand hit in the Pollywood. So, now let's watch whether they will be successful to attract the audience towards the cinema halls with movie 'Dil DIyan Gallan' or not?
Official Poster of Dil Diyan Gallan (Punjabi Movie 2019)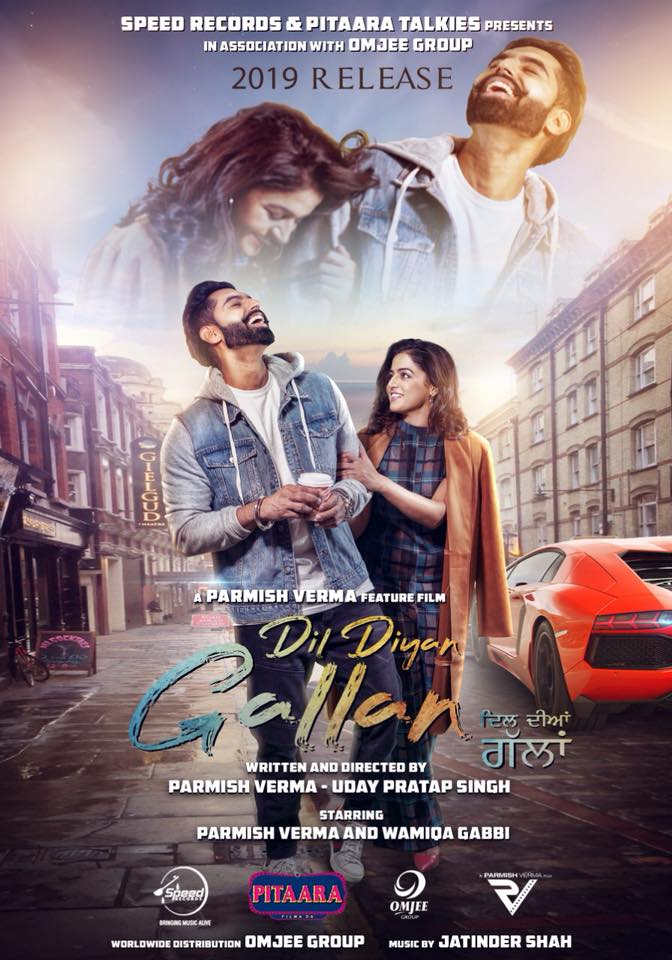 Leave a Comment