Dil Diyan Gallan Review : Rollercoaster of emotions with a cute Love Story
By Punjabi Pollywood Team | May 5, 2019
Parmish Verma and Wamiqa Gabbi starrer movie Dil Diyan Gallan is a love story drama between two totally opposite personalities. A desi international student and a internet sensation fall in love under the spell of the London's beautiful essence. The meeting and parting away of the beautiful couple who shares a good chemistry is worth a watch.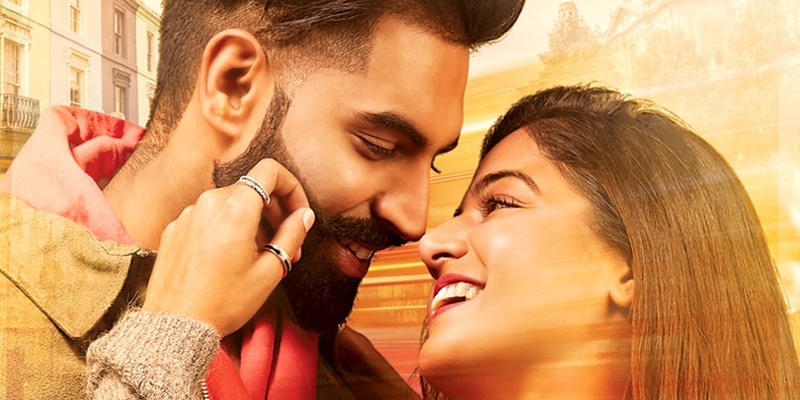 Story
Movie Dil Diyan Gallan starts with the spicy interaction between Parmish Verma and Wamiqa Gabbi. Natasha Waraich (Wamiqa Gabbi) who is a internet sensation is encountered with Kulwant Singh as Laddi (Parmish Verma) in one of her conferences. Parmish behaves as a desi boy who interrupts her digital life and teaches Natasha to love life beyond social life. The other half of the movie brings a parting away of couple where best emotional outburst is witnessed.
Acting
Parmish Verma follows a great fan following and after Rocky Mental he brings forth a love story with his emotions at par. Parmish is seen at his side of a desi and adding on the love chemistry with Wamiqa Gabbi. Wamiqa Gabbi is seen in her carrier best performance in the movie Dil Diyan Gallan with her brilliant acting skills and stupendous personality.
Direction
Direction and screen play is fabulous with perfect emotional aspects of the actors caught well in the scenes. Parmish Verma and Uday Pratap Singh has very well managed to present the chemistry of two people on screen. But a minor flaw that could have been better as the missing connections of the emotions . Time to build up emotions was not given which made audience not much affected when the couple parts away. Also writing part could have been more improvised.
Music
Music is the most loved part of the movie Dil Diyan Gallan produced by Goldy Desi Crew and Parmish Verma. The songs carry on the emotional aspects of movie perfectly adding on a sense of attachment of audience with the on screen couple. The song' Hasdi Tu Reh Sohniye' with beautiful lyrics by Laddi Chahal has earned a lot of love from audience.
Leave a Comment