Deep Sidhu and Gurjit Singh are coming together as Police officers in Punjabi movie 'Rang Panjab'
By Punjabi Pollywood Team | October 12, 2018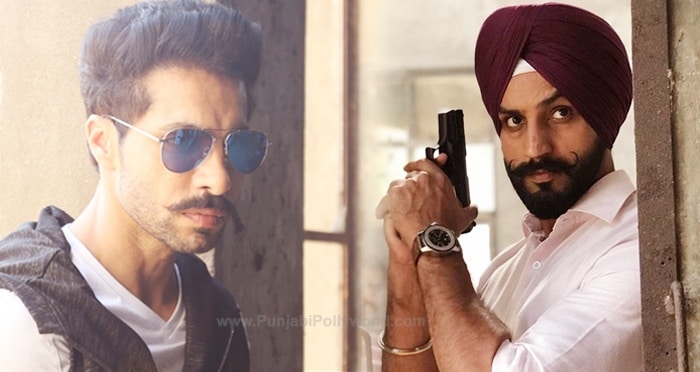 'Jora 10 Numbaria' fame Deep Sidhu and anchor cum actor 'Gurjit Singh' are going to surprise the audience by coming together in the new Punjabi movie 'Rang Panjab'. Earlier the poster of the movie was launched and recently the news is out that both talented guys of Punjabi industry are all set to come in the get up of the Police officer in Punjabi movie Rang Panjab. This movie will bring a change in the taste of Punjabi audience as the Punjabi cinema has witnessed many movies based on the life gangsters but this time movie Rang Panjab will put a light over the brilliant officers of Punjab Police, whose character is being played by Deep Sidhu and Gurjit Singh.
The movie is a production of Bathinde Wale Bai, but along with him, Raj Kundra is also going to step in Pollywood industry as a producer. This upcoming Punjabi movie Rang Punjab is slated to be released after the mega Indian festival Diwali this year, the date finalized by the crew is Nov 23rd, 2018.
Rang Panjab Movie Starcast
The Direction of movie "Rang Panjab" has been done by the Vaapsi movie fame, Rakesh Mehta. Along with Deep Sidhu and Gurjit Singh, Kartar Cheema will also be seen in the movie, which is missing from Punjabi movies from last many months. Ashish Duggal, Hobby Dhaliwal, Mahavir Bhullar, Jagjit Singh, Dheeraj Kumar, Bininder Bunny, and Jagjit Sandhu are the part of this production.
Leave a Comment