Rana Ranbir's Acting in Punjabi Movie "Asees" Will Leave You Speechless !!
By Gurjit Kaur | June 19, 2018
Rana Ranbir, the name itself defines the attachment with comedy world in Punjabi cinema, but Asees movie will turn the table. Not only a great actor or comedian, but Rana Ranbir has also worn the cap of a Writer for many Punjabi movies. Being a son of Veteran actor-cum-Writer Master Mohan Singh, Rana Ranbir surely has put his best foot forward, be it in acting or writing. From a TV show with Bhagwant Maan in 2000 to write the story of Punjabi movie like Ardaas, Rana Ranbir proved himself in each & every field.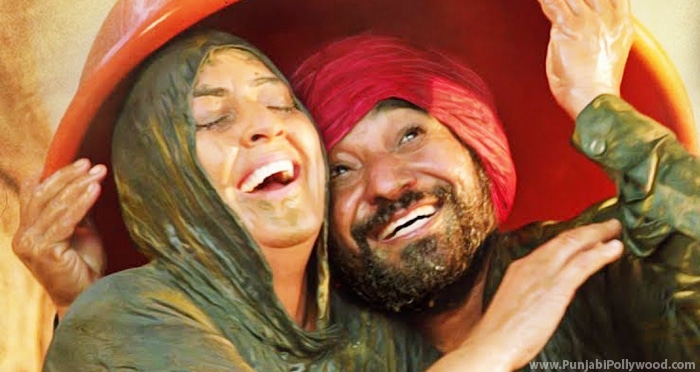 Punjabi actor cum writer, Rana Ranbir is all set with the release of his recent Punjabi movie Asees and the trailer of the same reveals hardship between the relation. Although the upcoming Punjabi movie Asees story revolves around the relation of a mother and son, which stand still despite the changing scenario of life. Rana Ranbir is all set to redefine the character of a son in the Punjabi movie Asees, who despite any land or money, opt to be with his mother through his life. After the amazing official trailer of the movie Asees, it is for sure that the actor will leave the audience spellbound in the theatre after the release of the movie.
Not only as an actor, but Rana Ranbir has also won the director's cap for the new Punjabi movie Asees. Yes, Asees will also be the directorial debut of actor cum writer Rana Ranbir. He has done more than 50 Punjabi movies including the names like- Ardaas, Munde UK de, Ambarsariya, Jatt & Juliet 1 & 2, Punjab  1984 and many more. Now it will be Asees for the actor that will outshine him as a lead actor in Punjabi industry.
Asees Movie Official Trailer
Along with Rana Ranbir, Rupinder Ruppi, Neha Pawar, Sardar Sohi, Kuljinder Sandhu will also be seen sharing the screen in Asees movie, which has been scheduled to release on 22 June 2018. So book your tickets soon along with your family & watch Asees in theatres.
Leave a Comment