Movie Review: Amrit Mann successfully impressed the audience in Punjabi movie 'Aate Di Chidi'
By Punjabi Pollywood Team | October 19, 2018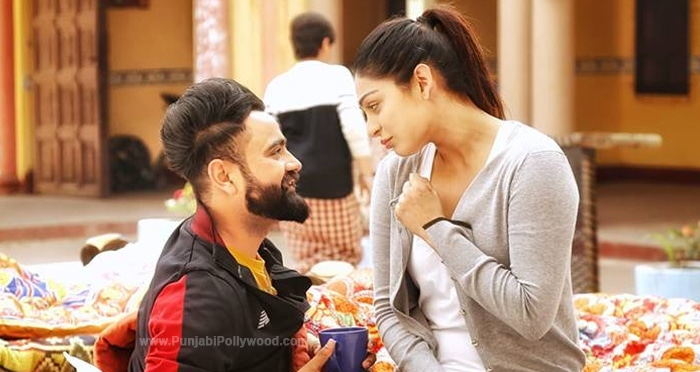 Aate Di Chidi Movie Review: The most awaited Punjabi movie of 2018, Aate Di Chidi finally got released today. The movie was previously planned to be launched on the famous Indian festival Dashera, but it was out in the theatres one day before that. Punjabi audience is the big fan of Pollywood beauty Neeru Bajwa and the other versatile and experienced actors like Karamjeet Anmol, Gurpreet Ghuggi, Sardar Sohi and Nirmal Rishi, but in this movie Aate Di Chidi the leading actor Amrit Mann won great laurels by doing impressive work. Without taking much of your time here we are sharing with you the movie review of Punjabi Movie 'Aate Di Chidi':
Story:
The story of movie Aate Di Chidi has been penned down by Raju Verma. From the trailer it was clear that the movie will be about the husband-wife relationship and Punjabi's love towards their homeland. But after visiting the cinema halls, you will come to know that the movie has a very strong aspect of Grandfather-son relationship. The story is very much justified with the subject.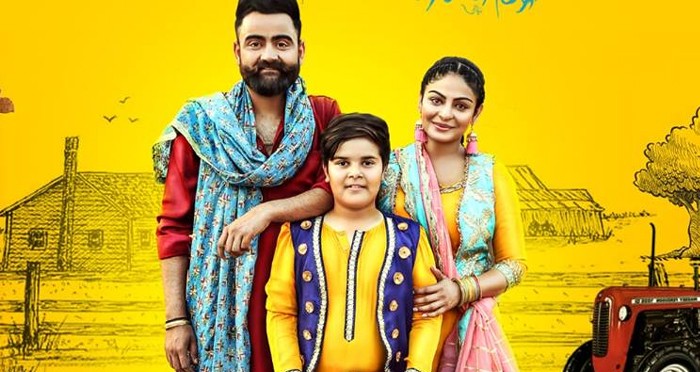 Acting:
All the characters of movie Aate Di Chidi, did awesome acting on screen throughout the 144 minutes. But the leading actor Amrit Mann just looted the hearts of the audience especially of young girls, as many of the females are coming out after becoming the fan of Bamb-Jatt. Punjabi movie Aate Di Chidi has introduced two new couples to the Punjabi cinema industry; one is of Karamjeet Anmol with a Bhojpuri wife Preeto Sawhney and the other is of Gurpreet Ghuggi along with Nisha Bano. Both of these couples introduced family drama and emotions very sweetly in a hilarious way, which you will definitely love.
Direction:
The director of the Movie Aate Di Chidi, Harry Bhatti came out with a unique concept. The strongest part of his direction is that he presented Punjabi culture, traditions and features at best, which have never been there in any of the other Punjabi movie.
Music: The music of recently released Punjabi movie "Aate Di Chidi" has been designed as per the taste of Punjabi audience, but still the songs of this movie can't spread that magic.
Hence, overall the movie Aate Di Chidi is a good family drama and puts light very perfectly over the Punjabi's bonding with Punjab. So just came out of your house on this Dashera and watch the movie Aate Di Chidi along with your family.
Leave a Comment