Focus is on the chemistry of Amrit Maan & Neeru Bajwa in Punjabi movie 'Aate Di Chidi'
By Punjabi Pollywood Team | October 9, 2018
These days 'Neeru Bajwa' is looking quite excited about her upcoming Punjabi movie Aate Di Chidi. This is because as per her wording, the story of this movie is very much closer to her own life. Secondly, the movie 'Aate Di Chidi' is taking out a new on-screen couple for the Pollywood as Neeru Bajwa will be seen opposite to Amrit Maan in it. Amrit Maan and Neeru Bajwa also shared the screen for few moments in Amberdeep starring movie 'Laung Laachi'. But now they are going to lead the story.
As a leading actor, Punjabi movie Aate Di Chidi is a debut project for Amrit Maan as he acted in Pankaj Batra's movie 'Channa Merea', where he played a negative character of a brother of Leading actress 'Payal Rajput'. His looks and attitude supported his character a lot. But this time he is coming in a gentle look husband who fails to fulfill the expectations of his wife Neeru Bajwa. The leading actress Neeru Bajwa is an ambitious girl who is fed up from Punjabi culture and people. She is willing to stay in Canada only, which is disturbing her family environment too.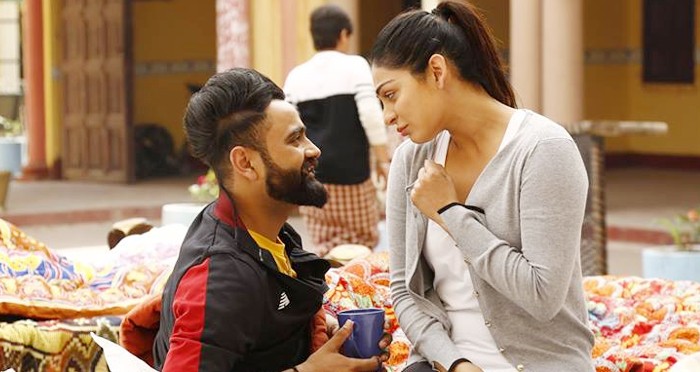 Will it be an On Screen Romance?
The trailer of movie "Aate Di Chidi" is showing family squabbling of Neeru Bajwa with her husband Amrit Maan. One dancing song for parties is also there, but yet it is under suspense that will this couple have on-screen romance or not? For knowing this you have to wait for October 19 when movie Aate Di Chidi will be in theatres.
Leave a Comment