15 Old Punjabi Movies You Must Watch Once In Life
By Sonia Khanna | October 23, 2019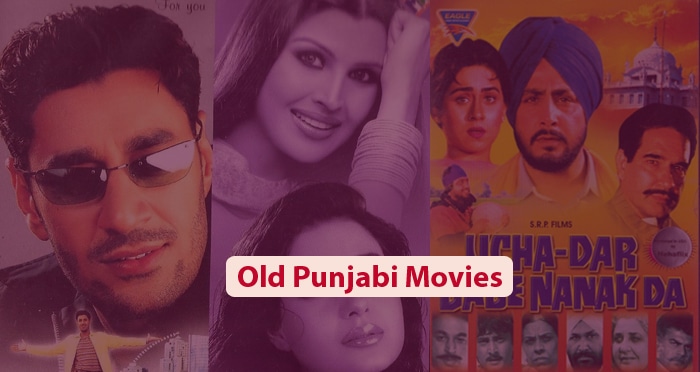 It is an undeniable fact that old Punjabi movies have a special place in the hearts of Punjabi people. Peeping into the long past, people used to eagerly wait for Punjabi movies. With a host of movie goers, theatres had been usually jam-packed. Specifically, fight scenes used to make people jump out of their seats and screech to the top of their voices. It offered a vibrant and heart pleasing ambiance.
Back then, Punjabi movies were an immaculate blend of everything to make it a big hit or worth remember. From songs, action, romance, drama, dialogues, actors, actresses to comedy, it had all the essential flavours. Punjabi Cinema was indeed a family-oriented showbiz. It rolled out several social messages laced with emotions through songs and strong stories so magnificently that it can engender or teach a lot to every generation. With an intent on taking you down the memory lane, here are some classic Punjabi movies that you must watch once in your life.
Here is the List of Old Punjabi Movies
It is the national award winning Punjabi movie, starring Prithviraj Kapoor, I. S. Johar, Nishi, and Vimi in lead roles. Showcased the true incident happened at the Golden Temple, Amritsar, the devotional movie was the major hit post-Indepedence. It is a story of two brothers Prem and Gurmukh who live together and peacefully. The situation turns sour when the former's wife, instigated by her brother, creates a tiff between the two brothers.
2. Mahaul Theek Hai (1999)
The record setting Punjabi movie, it was a comical satire on the Police force. Produced, directed, and enacted by the popular comedian Jaspal Bhatti, the movie reckoned as a pioneer in the Punjabi Film Industry. It is a story of a couple who gets perturbed by a corrupt police official. How they get themselves out from the web of deception comprises the rest of the story.
3. Chan Pardesi (1980)
It is a heart warming tale starring Raj Babbar, Rama Vij, and Kulbhushan Kharbanda in main roles. The movie bagged the National Film Award for Best Feature Film in Punjabi. It portrays a story of a man who loves and marries the girl of his dreams. But, later one dark secret completely alters his life.
4. Mamla Garbar Hai (1984)
The movie gained much recognition for its songs and music. Popular song 'Dil da Mamla Hai' which created ripples all across the industry belong to this movie. Starring Gurdas Mann, Diljit Kaur, and Mehar Mittal, the flick showcases the life of a rich girl when she falls in love with poor but educated boy. Their affection for each other makes them stand against the girl's father's anguish.
5. Jee Aayan Nu (2003)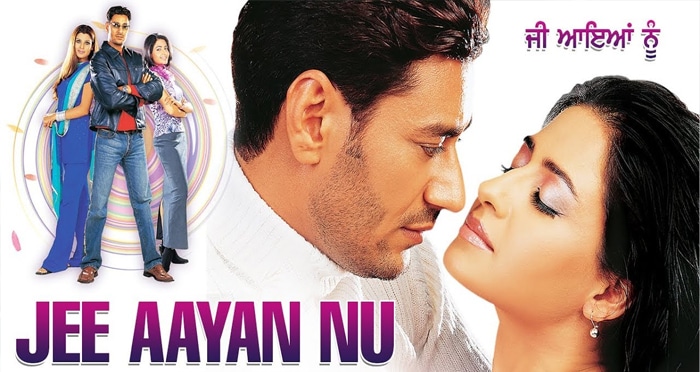 Many of the Punjabis are settled in abroad, specifically Canada. This movie turned out to be the ground breaker that reflected the true emotions of a Punjabi living away from his homeland. Starring Harbhajan Mann, Kimi Verma, and Priya Gill, it is a touching tale gives a genuine peep into the struggles of one go through while staying in abroad and returning back to his birthplace after several years.
6. Badla Jatti Da (1991)
Starring Surjit Bindrakia, Devinder Deep, Palvinder Dhami amongst others, it was directed by Ravinder Ravi. A story that demonstrates the strength of a woman who seek revenge for the one who killed her family. It is a suspense, thriller movie packed with emotions.
7. Daaj (1976)
It was one of the most loved movies of that era. Directed by Dharam Kumar, it comprises Dheeraj Kumar, Daljit Kaur, and Darshan Bagga. The writer Inderjit Hassanpuri received accolades for such an impelling story of a daughter who struggles to get off the trap of dowry.
8. Yaari Jatt Di (1984)
Directed by Veerendra, the movie comprises extremely talented Mehar Mittal, Gurcharan Pohli, and Priti Sapru. The story, as the name suggests, revolves around the close friendship of two pals. Turn-of-events take place when they fall in love with the same girl.
9. Ucha Dar Babe Nanak Da (1982)
Starring Kulbhushan Kharbanda, Gurdas Mann, Mehar Mittal, Aruna Irani amongst several others, the movie rolls out a gripping tale. It revolves around a man who is pure-hearted. During his pilgrimage, he finds an abandoned child and decides to adopt him. Two years later he was blessed with his own son. Everything goes smooth unless the brothers grown up and develops the enmity against each other.
10. Putt Jattan De (1983)
Starring the versatile actors Dharmendra, Shatrughan Sinha, Daljeet Kaur, the movie was a huge hit by then. It is a story of two young men who find their inherited rivalry aggravated by a woman with whom they fall in love with. In addition to, the music by Surinder Shinda and Mohammad Sadiq is truly soul-stirring.
11. Dukh Bhanjan Tera Naam (1974)
Starring ace actors Dharmendra, Sunil Dutt, and Dara Singh in the leading roles, the film displays heart touching music and stirring story. Moreover, it portrays a tale of an egoistic man who does not like his daughter praying and thanking the god for all the gifts he gets to her. To teach his daughter a lesson, he makes her marry to a leaper.
12. Shaheed E Mohabbat Boota Singh (1999)
It is based on the true story of famous Boota Singh and Zainab. Starring Gurdas Maan and Divya Dutta in the central characters, the film won the National Award For Best Feature Movie in Punjabi. Top it all, the movie received international recognition and accreditation. The movie displays an immaculate talent of acting and power pack storyline in the most fascinating way.
13.Guddi (1961)
Directed by Jugal Kishore, the movie comprises Daljeet, Nishi, Madan Puri, Khairati, Wasti amongst many more. It is an invigorating tale of Guddi, the daughter of a retired station master. She falls in love with the newly appointed station master. How she struggles through to marry him constitute the rest of the movie's plot.
14. Long Da Lishkara (1986)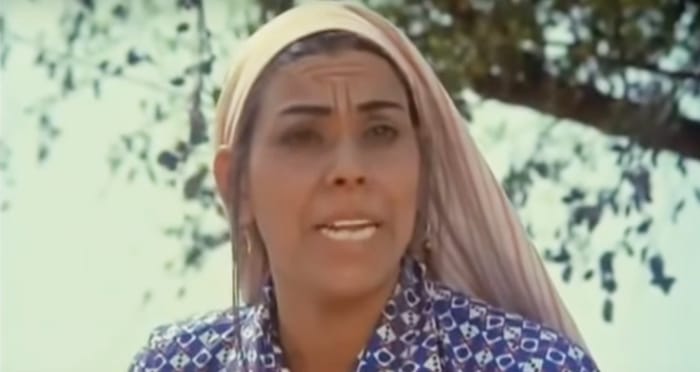 A romantic – drama movie starring Raj Babbar, Om Puri, and Nirmal Rishi depicts a fascinating story. It revolves around a man who returns back to his village after spending fifteen years in Canada. Everyone rejoices his homecoming while he shocks his family after falling in love with house-maid. Legendary musician Jagjit Singh gave the music what makes the movie truly endearing.
15. Man Jite Jagg Jeet (1973)
It is a religious Punjabi movie comprising Sunil Dutt, Radha Saluja, and Ranjeet in the lead roles. Asha Bhosle, Mohammad Rafi and Suman Kalyanpur added the soulful music to the film. In addition, the story demonstrates the pain of a kind-hearted woman who gets kidnapped by an infamous bandit and kept in their captivity.
Your Turn
Well, watch and enjoy these old Punjabi films. We would love to know your experience. Also, do tell us if we missed out any other typical movie of that glorious era. We will add to our list!
Leave a Comment