Will Audience Get to Watch Chandramukhi Chautala's Punjabi Avatar in Mindo Taseeldarni?
By Gurjit Singh | June 19, 2019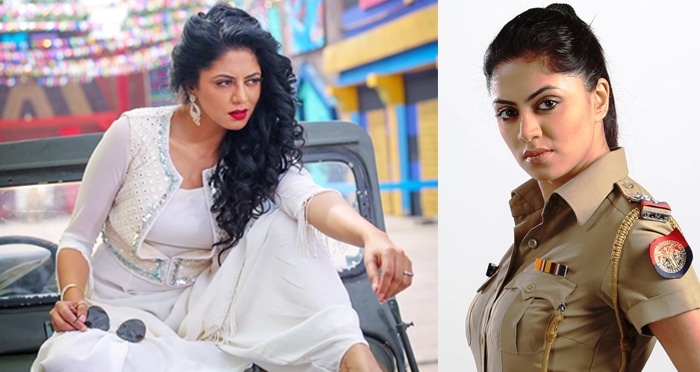 The audience is all excited to watch Kavita Kaushik as Mindo Taseeldarni . The movie titled as Mindo Taseeldarni showcases the actress in the character of Taseeldarni only. The trailer of the film had already created the buzz and had par the excitement level of Chandramukhi Chautala's fan. As once again Kavita Kaushik is expected to be back in the shoes of Chandramukhi Chautala but in Punjabi avatar. Although not sure, but its the assumption of the audience that may Mindo Taseeldarni role resemble Chramukhi Chautala's character of F.I.R. The trailer of the film has shown the tough yet soft side of the Kavita Kaushik.
Mindo Taseeldarni is a movie, which features Kavita Kaushik the lead character. The movie will also showcase Rajvir Jawanda, Isha Rikhi and Karamjit Anmol in important roles. Directed by Avtar Singh, Mindo Taseeldarni is all set to release on 28 June in theatre near you. So get ready to watch out for the Chandramukhi Chautala in Punjabi version in Mindo Taseeldarni movie by the last of this month.
Leave a Comment