Watch Out Karamjit Anmol's Naughtiest Romance In Mindo Taseeldarni
By Gurjit Singh | June 15, 2019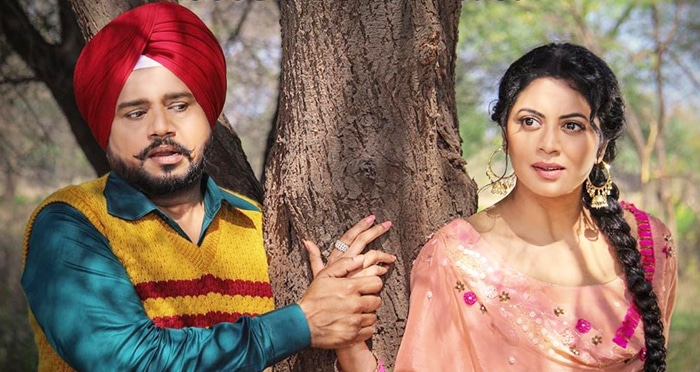 Mindo Taseeldarni movie to showcase new avatar of Karamjit Anmol. We all know Karamjit Anmol for his funny as well as serious roles. As per the trailer of movie Mindo Taseeldarni, Karamjit Anmol will play the role of naughtiest romance he ever did. Throughout the trailer, the actor has been seen roaming around alongside with Mindo Taseeldarni (Kavita Kaushik). And this is what has attracted the audience to the film, as well as raised the craze between them. Karamjit Anmol will play the character of Teja, who unknowingly spread false information about his love life with Mindo. But things turn when Mindo Taseeldarni herself enter the village of Teja.
Karamjit Anmol has played numerous roles in Superhit Punjabi films. He is well-known for his characters like Saadhu halwai (Manje Bistre), Honey (Vadhaiyaan Ji Vadhaiyaan), Tony (Carry on Jatta 2), Bhola (Nikka Zaildar) and many more. Also, he has carried out an impeccable role in the super hit Punjabi movie Ardaas. Now the character of Teja from Mindo Taseeldarni movie seems to be a fresh one for the audience. Along with Karamjit Anmol, the movie will also feature Kavita Kaushik, Isha Rikhi and Rajvir Jawanda in the lead roles.
So get ready to watch out Karamjit Anmol's naughtiest romance in Mindo Taseeldarni releasing on 28 June 2019 in your nearby cinemas.
Leave a Comment