Vaapsi Movie Review : A Moun by Hockey Player
By Punjabi Pollywood Team | June 3, 2016
Team of movie 'Vaapsi' including Bollywood Badman Gulshan Grover and Harish Verma, under the direction of Rakesh Mehta rocked cineyplexs on the first day of its release. A very emotional movie is a full package with music, acting and screen play at its best.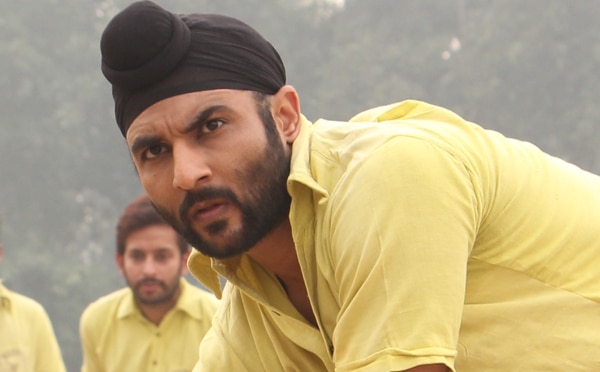 Story
Movie 'Vaapsi' is based on the conditions of Punjab during 1980's, but in a new and unique manner. As it explains the journey of a hockey player who lost his everything during the black days of the state. He has to pick up weapon, in stead of Hockey and has to leave country. Then, the question arrives of his VAAPSI (return) to his native place.
Direction
Director Rakesh Mehta, did fabulous job. As everything in the movie is perfect. Movie takes the audience along with them for a journey, credit goes to the beautiful direction.
Acting
It becomes very hard for the audience to stop their tears after watching the serious and emotional role played by the leading actors Harish Verma and Gulshan Grower. Movie is fully laced with acting of emotional chemistry by all the characters. 

Music
Music of the movie is also very much good and according to the need. It has emotional, beat and melodious tunes as well. Sad songs made the audience in the halls emotional.

Why to watch this movie
Harish Verma and Gulshan Grower seriously did a dynamic work which shouldn't be missed. Both have changed their main streamline, but amazed the audience in this cast.
Leave a Comment