Many known attribute of story yet one way 'Super Singh' differs
By Harpreet Singh | June 15, 2017
'Anurag Singh', who has given a lot of worthy movies to Punjabi cinema, is again providing Punjabi cinema its 1st ever superhero film "Super Singh – Ikk te assi singh, utton super". The story of the film Super Singh is altogether seems similar and has many known attributes but there is a way in which it differs.
The story is not just simply of fun and comedy but also has a brief message dedicated. Super singh's songs like Hawa Wich, Kalliyan Kullian depict lots of love and romance too. As well as the costume of the lead singh "Diljit Dosanjh" shows the adventure. So all in all, this movie is a complete package and also a family watching movie, that is always been the purpose of Diljit. The movie depicts the typical life of a boy who is of friendly, happy go lucky, carefree, lovely nature that is played by Diljit Dosanjh.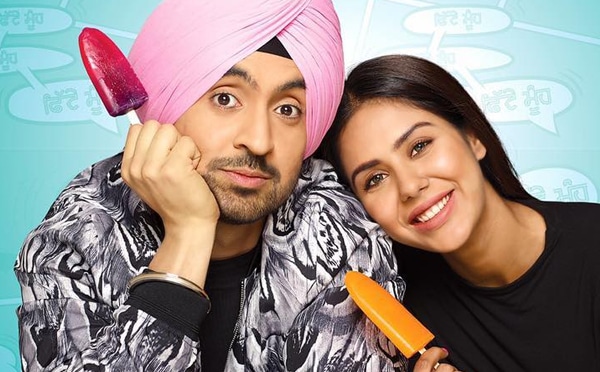 The journey, getting superpowers, being the helping hand of society, struggle in life and what not is shown in this movie which is a typical story as well as his love life with a girl played by the lead heroine Sonam Bajwa. The chemistry between Diljit and Sonam is splendid.
But the real message dedicated in Super Singh is to find the true meaning of life, love. To know inner self. To know you from within. To know the role of you in this world. That is what brings peace, happiness to your soul. This is what makes Super Singh different from other movies.
Though the movie Super Singh seems a light, comedy, fun loving movie but the real message will be revealed in few days that is on 16th June,2017. We wish all the very best for the movie to be another success in punjabi cinema to the whole team of Super Singh.
Leave a Comment