Sunanda Sharma Volunteers for Drive-Thru Vaccination in Mohali
By Sonia Khanna | May 14, 2021
Punjabi singer-actress Sunanda Sharma is making every possible effort to serve humankind ever since this pandemic hit. Furthermore, she is one of the prominent celebrities of the Punjabi film industry who is constantly offering her assistance to help the corona victims.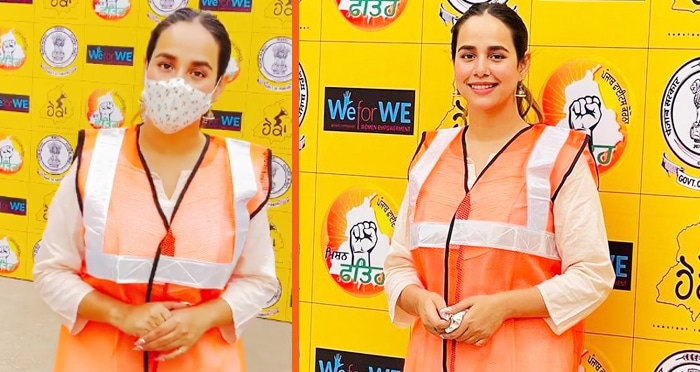 In her latest act, she along with the team Hoka reached the multi-purpose sports stadium in Mohali. Altogether, they support the drive-through vaccination initiative. Moreover, they propel people about the significance of getting the vaccination.  The 'Baarish Ki Jaaye'  star seen spending hours offering her assistance therein.
As we mention, it's the songstress' second day of campaigning for the program successfully. Also, she shared videos on her social media handle displaying her efforts. She further requested everyone to step up and make a substantial contribution.
Check out her videos attached below. Kindly ensure to read the caption carefully and follow the steps to get yourself and your family jabbed at the booth. Spread the message & stay safe!
View this post on Instagram
Leave a Comment