Fan Creates Sidhu Moosewala's Voice through AI Technology
By Harpreet Singh | May 9, 2023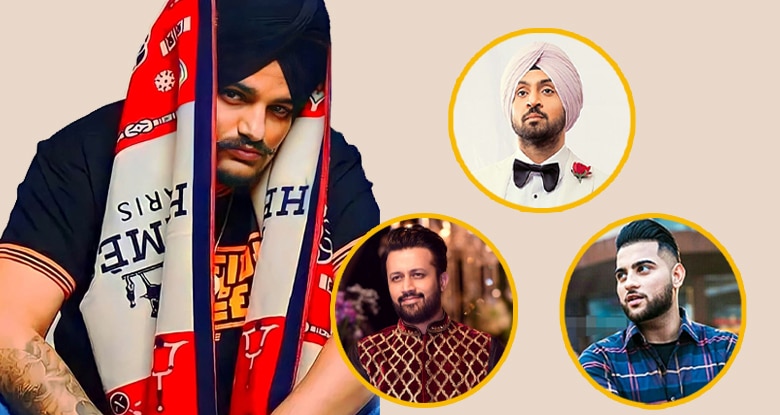 The frenzied for the deceased singer Sidhu Moosewala is overwhelming. Ever since he left this world, his fans and followers are making every possible effort to keep him alive through his pictures, memories, and songs.
We all know how Artificial Intelligence has dominated the world in recent times. It further can develop voices like real people. Seeking its help, one of Sidhu's fans, DJ MRA Singh based in the US, has created an AI-generated synthetic voice to keep the legend Sidhu Moosewala alive forever. It's not only impressive but also gives goosebumps to his fans spread around the globe.
The AI-generated voice of Moosewala is winning over the internet. Moreover, it turns out hard to tell the difference between the real voice and the synthetic one. Furthermore, it displays similar intonations, inflections, and nuances as Sidhu's original voice. Also, it can be devised to sing any kind of song in his style.
Sidhu Moosewala AI Covers
Some of the many AI Covers include Clash Sidhu X Diljit, Tumhe Dillagi Sidhu Moosewala x Atif Aslam x Diljit Dosanjh, and 52 Bars Sidhu Moosewala x Karan Aujla. The smooth integration of AI technology with the famous Punjabi tracks has left the audience astonished. Also, it paves the way to explore endless possibilities that AI can contribute to the world of music and entertainment.
Sidhu x Diljit
Sidhu x Aujla

Sidhu x Diljit x Atif Aslam
Sidhu x Rahat Fateh Ali Khan

Sidhu x Surinder Shinda
Next, this serves as a treat for Sidhu's fans. They are extremely delighted and expressed their emotions through social media comments. One user wrote, "Didn't know AI would bring back a legend's voice (heart emoticons) thankyou so much for this". The other user mentioned, "Bro you made me smile. This is freaking awesome! Please make Karan Aujla/Babbu Maan songs in Sidhu's voice so they know Sidhu is back for the b*tch a**! Another fan commented, "On repeat at home car gym pods everywhere … gbu u man thanx tons."
Leave a Comment