Sharry Maan Makes his Relation Official, Shares Picture with his Lady Love
By Punjabi Pollywood Team | December 1, 2021
The wedding season is going on in a full swing across the nation. And taking up the ritual, the Punjabi music industry, in particular, is bracing up high as well. Every new day, a celebrity is seen tying a knot. Joining the list is the Punjabi singer-actor Sharry Maan. Yes, he reveals his lady-love, Parizaad Maan who hails from Pakistan.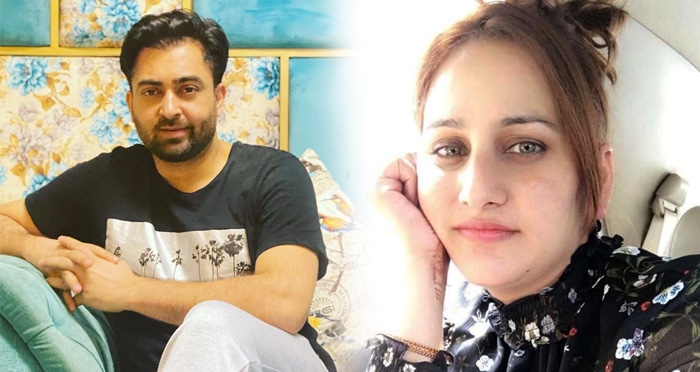 Sharry took to his Instagram account and shared the picture of them two. Also, he captioned it as "Your eyes are the reason I quit alochol … love you @parizaad_maan i am your forever maan". Thus, the musician rolls out his love and emotions while stating he also quits alcohol.
As soon as he made it official, congratulatory posts from his fans and followers started pouring in. Mista Baaz, Resham Singh Anmol, and Manpreet Manna were amongst the early wishers. The news gone viral and his well-wisher are really excited.
Surinder Singh Maan aka Sharry Maan is a popular singer, composer, and an actor. He endeavored hard to reach the place he is ruling today. That's how, he has become the leading name in the Punjabi music industry. Yaar Anmulle is one of high best creations who made him an overnight sensation.
Well, we wish the couple all the love and togetherness ahead. Hope to see them tying the knot soon!
Leave a Comment