Sargun Mehta's Jhalle Challenge Goes Viral
By Sonia Khanna | November 4, 2019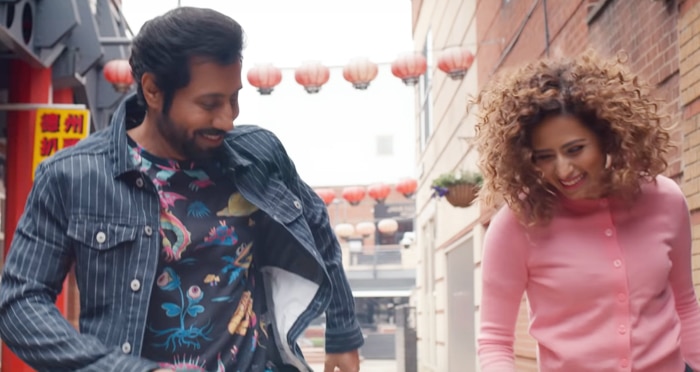 Superstar Sargun Mehta is all elated for her much awaited Punjabi movie 'Jhalle' opposite Binnu Dhillon. Few days left until its release, the movie has created quite an uproar amongst the masses. All thanks to the actress who come up with a hashtag hook step challenge on social media.
Enchantress Sargun triggers a contest on the movie's title track Jhalla Jeha Main Tu Vi Jhalli Mil Gayi. Within few hours of her announcement, people across the world started sharing their videos. Furthermore, the actress shared some on her Instagram handle. The challenge goes viral and people make an active participation.
After a massive success in Bollywood, such dance step challenges make a mark in Pollywood. It turns out to be an impressive way to engage viewers and create a buzz for forthcoming films. Hence, it is an exceptional and exclusive promotional tool.
However, Jhalle is slated to release on 15th November. The trailer of the movie is hitting hard and strong amongst the viewers. People are excited and looking forward to its release. Gear up to watch this engrossing Punjabi rom-com comprising Sargun Mehta and Binnu Dhillon in the lead roles.
Leave a Comment