Punjabi Cinema going to introduce Upcoming CM Saab
By Harpreet Singh | April 27, 2016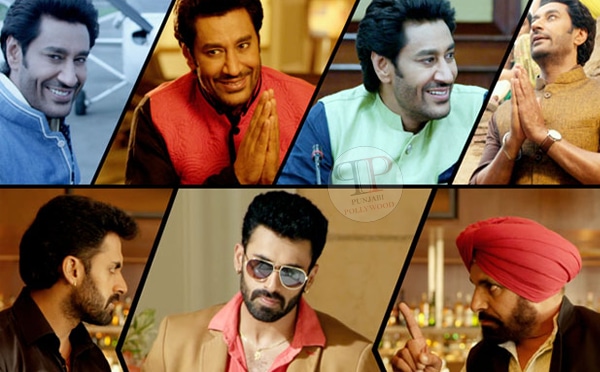 The upcoming movie Saadey CM Saab is going to beautifully describe the current scenario of Punjab Politics as elections for CM are going to be held in the next year. The different campaigns which are going to be experienced by Punjabis are shown with marvellous acting and dramatic ways in the trailer quite similar to the reality. As politics include so much of drama in itself also and obviously entertainment world entertains a lot of politics too. Many leaked news; videos are the finest example for it.
These days the politics has become just a mean of satisfying egos ignoring the consequences of their deeds. The huge promises made at the time of elections and meant to be accomplished partially at the end of the tenure so that they can convince people that the remaining part will be done in the next tenure. Trailer of the movie is also showing such scene. Actor, Actress or the established persons from this world have to also beer the heat of it. Then the most sensational question is: Harbhajan Mann is going to play whose role in the movie? As if we go for the Harbhajan's real life rather than reel life. Then here we will come to know that he had already paid a lot for advertising one political party. You got my mind? Now the point is, does that experience inspired Harbhajan Mann for opting such script and role?
 Read Also - Robin Hood of Politics Saadey CM Saab
There is a huge misconception that politicians need to be backed up with illegal persons or they need to be done some illegal work to make their position strong in the world. But the thing is the people who are so called powerful are backed by our own people, they do not have aliens to be powerful or influential. Apparently a darker side for the entertainment world is; many producers or big names from this world use the fresher for miss deeds. Especially girls life is explode by showing them dreams of becoming star. Although movie 'Saadey CM Saab' is just going to pinch the political issues in day life not in entertainment life. Anyways let's wait for the release of the movie and observe what the team has done.
Leave a Comment