Parmish Verma Got Hitched to his Lady Love Geet Grewal
By Sonia Khanna | October 17, 2021
Punjabi Singer-actor Parmish Verma is now officially taken! Yes, the celebrity took to his social media handle and shared his engagement pictures with Geet Grewal. Interestingly, he captioned his pictures with the caption, "The Beginning of Forever".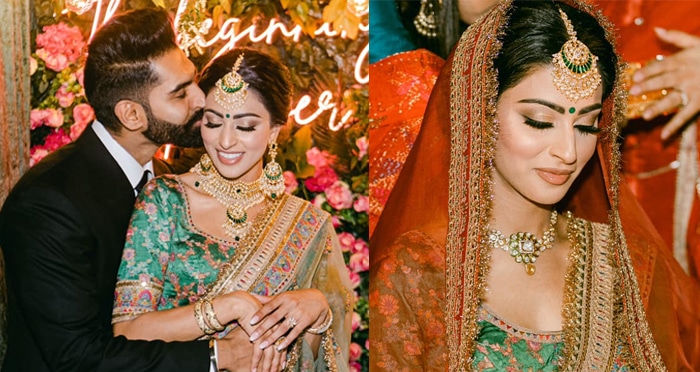 The Taur Naal Shadaa singer engaged to his lady love in an intimate affair in Canada. Moreover, Parmish looks dapper in a perfect black suit, styled hair, and a sharp beard. On the other hand, Guneet Grewal looks drop-dead gorgeous in green lehenga and traditional jewelry.
Parmish is already popular among the masses because of its fabulous musical creations. While Geet is a strong political member.
Also, Verma has changed his Instagram bio to "No More Shada". Well, we congratulate the power couple while await their wedding plans.
View this post on Instagram
Leave a Comment