Punjabi Singer Mannat Noor's Song Laung Laachi Crosses 1 BILLION views
By Harpreet Singh | December 20, 2019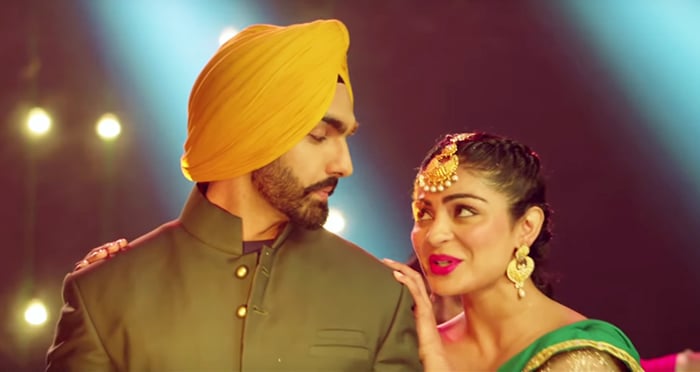 Punjabi Music Industry is notching it up higher and higher with the series of Chartbuster songs. In particular, the popular Punjabi track Laung Laachi from the similar movie name, has crossed 1 billion views on YouTube. As per reports, it is the first ever song from India to reach that mark. It is definitely a moment of pride, pleasure and celebration!
Mannat Noor is the singer behind the fantabulous song that has touched millions of hearts. The song serves as a turning point of her singing and musical escapade. She has become a singing sensation ever since. Hails from beautiful Jammu, the custodian of melodious voice is feeling on cloud nine. Not only she has won accolades for the song, but she has received wide recognition and appreciation around the world.
The song turns out to be hottest party number across the globe. Actress Neeru Bajwa, who performed in the song, earlier shared some videos where people were seen dancing their hearts out on this song in Pakistan.  Also, a few days ago, she took to her social media account and expressed her jubilation sensing over the achievement. Furthermore, the song was recreated as Tu Laung Main Elaachi for the hit Bollywood movie, Luka Chhupi starring Kartik Aaryan and Kriti Sanon.
Laung Laachi Video
The most interesting fact, the winner song is the title track of a Punjabi movie. In addition to, it was supposedly a dummy recording, but makers find it perfect and released the same with little editing. Well, we congratulate everyone associated with such big achievement. The song Laung Laachi has created a history in the Punjabi Music World. The song, released in February 2018 is still fresh and going strong. Looking forward how long will it go!
Time to celebrate, put in your earplugs and listen to the tunes, Ve Tu Laung Ve Main Laachi Tere Picche Han Gwachi…  
Leave a Comment