Jodi Trailer Out: A Delightful Love-Story with Fresh Plot
By Gurpreet Kaur | April 16, 2023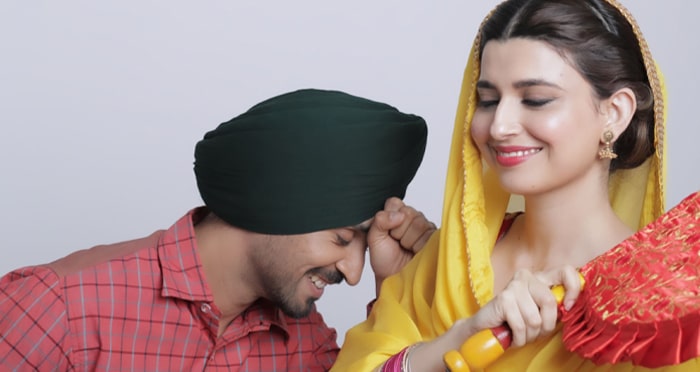 The Punjabi movie Jodi trailer has been dropped. It is a romantic-comedy period drama film and features Diljit Dosanjh and Nimrat Khaira in the lead role.
Set to release on 5th May 2023, the trailer of the flick is quite impressive. It further gives insights into the plot where a young and aspiring boy wishes to establish his musical career. Moreover, he then requests a popular songster Neelam to join his band. Eventually, they fall in love with one another but things go ugly when their popularity faces the mar of bullets and guns.
Jodi Trailer

Furthermore, Amberdeep Singh is the director and writer of the movie. While Daljit Thind and Karaj Gill are the producers. Thus, Thind Motion Films and Rhythm Boyz Entertainment present it in collaboration. Next, Sandeep Patil takes charge of DOP and Tru Skool heads the music department. Besides Diljit and Nimrat, the supporting cast involves actors Harsimran, Drishtii Garewal, Hardeep Gill, and Ravinder Mand.
Well, the trailer seems delightful looking at Diljit's innocence and Nimrat's buoyant attitude. Set in an age-old and rustic Punjabi village, the movie promises to take viewers back in time. It seems to be a love story with a fresh plot.
Leave a Comment