Jimmy, Neeru and Sargun all set to shine with Jindua
By Harpreet Singh | March 14, 2017
Actors are considered to be the first step of a successful movie. Because audience wants to watch their favorite actors on silver screen and fans only make the film a hit. Releasing on 17th March 2017, Punjabi film Jindua is also have 3 superstars. And the trio is expected to take the movie in another level of success. Jimmy Sheirgill, Neeru Bajwa and Sargun Mehta will be the leads actors of Jindua.
After a long gap, Jimmy and Neeru are back together on the silver screen of Punjabi cinema. The last movie in which they worked together was 'Mel karade Rabba', that was also directed by the same director of Jindua. Jimmy has started Punjabi film career with Manmohan Singh's Yaaran Naal Baharan in the year 2005. From then till now he has acted in many Punjabi movies like Munde UK De, Dharti, Taur Mittran Di, Saddi Love Story and has proved that he can fit in every character.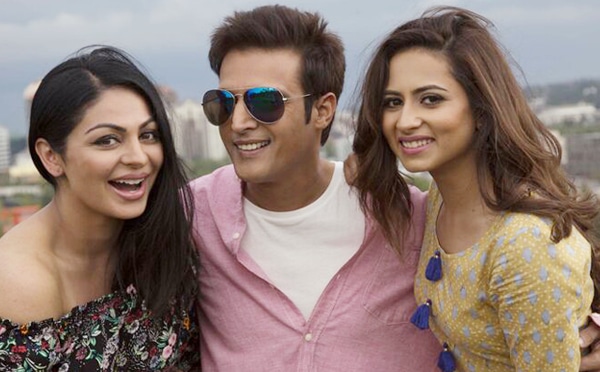 The 2 leading ladies of Punjabi cinema have been casted opposite to Jimmy, the one is the queen of Punjabi industry and another is also on the same path. From starting of her career till now, Neeru has also proved his consistency in the Punjabi Film Industry and has been loved by audience in every character. She has acted in many Punjabi films with different characters like Asa Nu Maan Watna Da, Munde Uk De, Mel Karade Rabba, Jihne Mera Dil Lutya, Jatt and Juliet and may more.
Sargun Mehta, the one actress of the film who will be leading the Punjabi industry in future. Jindua has been her third movie in Punjabi. She has debuted her Punjabi film career in 2015 in the superhit movie Angrej and then Love Punjab in 2016. After Jindua, she has also been casted for the movie Lahoriye that will also be releasing this year.
A great starcast is expected to deliver the story more efficiently on the silver screen on 17th March 2017. Book you advance ticket to see your favorite stars back on screen.
Leave a Comment