Heartwarming Gesture by Jaswinder Bhalla at Golden Temple
By Sonia Khanna | October 10, 2019
The king of comedy Jaswinder Bhalla is widely-popular for his immaculate acting skills. Furthermore, his flawless comic timing makes him stand apart from the crowd. He is the cynosure of the Punjabi Cinema.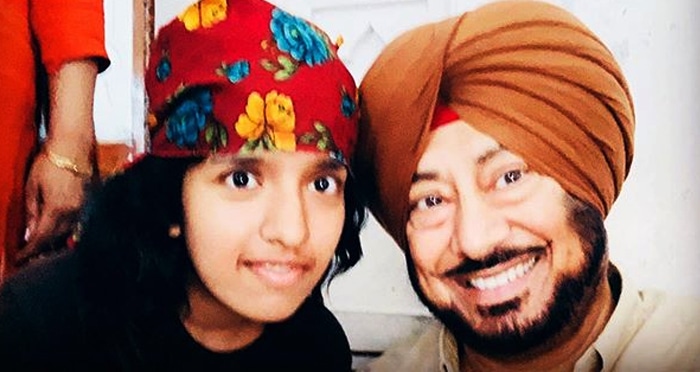 Besides the spark of showbiz, the actor believes in leading a very humble life. In a recent incident (as narrated by his social media handle), the actor visited the Golden Temple along with his wife to seek gods' blessings. While his wife went to take a holy dip in the pond, Jaswinder preferred sitting next to the pond in alone.
Soon, the passers-by started noticing him and a massive chunk of people flocked up to take up a selfie with the comedian. Jaswinder did not carry a force of bodyguards or bouncers unlike other flashy celebrities. A boy stepped up to him and appreciated this fact. It displays the essence of simplicity and his down-to-earth attitude.
There he also finds a girl who was staring at him since long. The actor talked to her and she asked (in innocence) that, are you the actress who work in movies? Jaswinder hilariously told her that he is an actor and work in the movies. The little girl wanted to take a selfie with an actor but she was not having a mobile. Therefore, the latter clicked with his own phone.
Jaswinder shared the pictures on his Instagram account. As he forgot to exchange the number with the girl, he is asking his fans to help him reach the little girl. Indeed, this is an aww-moment for Jaswinder Bhalla's plethora of fans!
View this post on Instagram
Leave a Comment