Gurnam Bhullar and Tania Again Team up for Lekh
By Harpreet Singh | February 9, 2021
Promising actors Gurnam Bhullar and Tania yet again team up for the forthcoming project titled 'Lekh'. Furthermore, Bhanu Pratap Thakur and Manvir Brar direct the Punjabi movie.  It is the directorial debut for Bhanu and Manvir. Also, Whitehill Studios presents the movie, while Manmord Sidhu and Gunbir Sidhu serve as the producers. The music sensation Jaani takes up the charge for the film's music and lyrics. Moreover, talented Jagdeep Sidhu pends down the story, screenplay, and dialogues.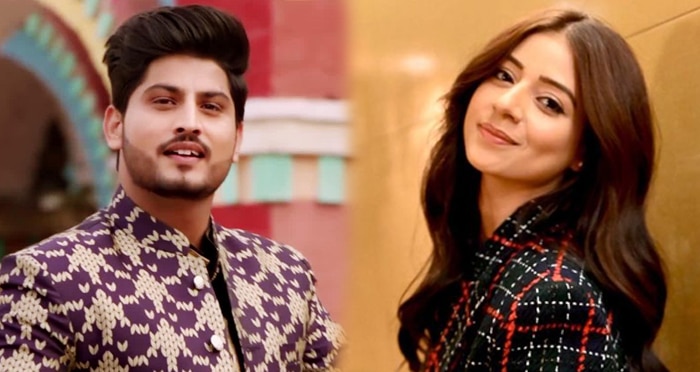 Before this project, the leading duo appeared in the movie 'Guddiyan Patole'. Their on-screen chemistry was really loved and appreciated by many. Thus, in a very short time, the pair made them into the list of the audience's favorite Jodi. Lastly, as the young cast is leading 'Lekh', it seems the movie will be a romantic drama.
Interestingly, earlier there was speculation of singer-actor Ammy Virk and Sargun Mehta to lead the movie. But, everything put to rest with the release of the poster recently. Well, the makers will announce the release date soon for 'Lekh'.
Besides this movie, Bhullar has Ksshitij Chaudhary's 'Sohreyan Da Pind Aa Gaya' opposite Sargun Mehta and Sonam Bajwa and Rupinder Inderjit's 'Main Viyah Nahi Karona Tere Naal' films in his kitty. On the other hand, Tania has few lined-up projects opposite Ammy Virk 'Qismat 2' and 'Baajre Da Sitta'.
We will keep you posted with new updates & developments. Stay tuned!!
Leave a Comment