Punjabi actress Isha Rikhi will act opposite to Amrit Maan in 'Do Dooni Panj' movie
By Punjabi Pollywood Team | October 6, 2018
Do Dooni Panj Punjabi Movie: Punjabi actress and model 'Isha Rikhi' who was seen in Bollywood movie Nawabzaade in July this year, going to make her come back again to Punjabi Cinema. The name of Punjabi film is "Do Dooni Panj" which is the second production of Bollywood singer and rapper Badshah as a producer. In this upcoming movie leading actor is 'Amrit Maan'. Having Neeru Bajwa opposite to him, Maan is presently busy with the promotions of his first movie as a lead actor, Aate Di Chidi.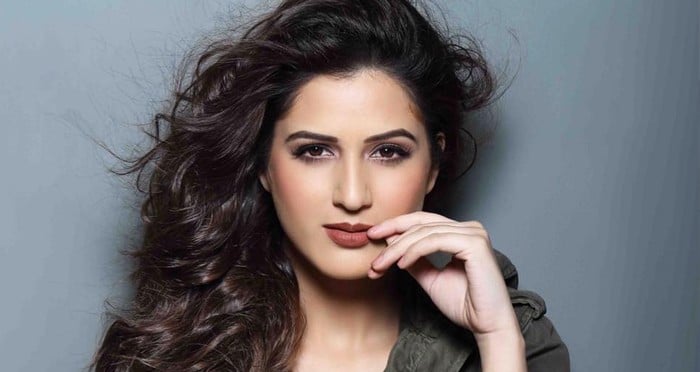 Isha Rikhi has worked around half a dozen Punjabi movies including superhit Punjabi movies 'What The Jatt' and 'Ardaas'. After that, she tried her luck in bollywood and got an opportunity to work with many dazzling artists of Mumbai film world. But after that Isha Rikhi is not in news with any of the other Hindi movie project, so once again she has made her mind to try luck her luck again in the regional cinema and Punjabi music industry. She is a talented girl but yet not get that much popularity, so now let's see how she will work in Amrit Maan's starring and Badshah's produced upcoming 'Do Dooni Panj' Punjabi movie .
Isha Rikhi worked in one song of rapper Badashah as a model, which got a lot of appreciation and that also made her way to get the chance to work in Badshah's "Do Dooni Panj" Punjabi movie. Recently she is seen in one musical track of Punjabi singer Jordan Sandhu. The name of the song is Hero and Isha Rikhi is the heroine in that.
Leave a Comment