Diljit Dosanjh's New Movie Babe Bhangra Paunde Ne Announced
By Gurpreet Kaur | January 19, 2022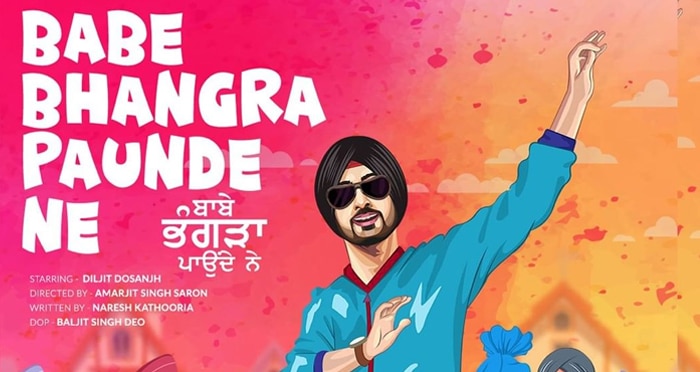 The most desirable Punjabi singer and actor, Diljit Dosanjh knows best to treat his millions of fans spread across the globe. Not so lately, the icon serves them with music album Moon Child Era and movie Honsla Rakh. Undoubtedly, he left the viewers hooked. Also, the actor hit the headlines when he recorded a musical in collaboration with legendary AR Rahman for the Dubai Expo event.
Now he is all set to raise the excitement to the next level as he announces his upcoming movie titled Babe Bhangra Paunde Ne. The movie's animated poster is endearing (as expected). It further promises to demonstrate a blend of comedy, dance, and a lot more drama.
Diljit shares the release on his social media handle. He mentions in the Punjabi language that the movie will rule hearts on the festival of Dussehra. Thus, it will be released on September 30, 2022.
Meanwhile, talented Amarjit Singh Saron serves as the Punjabi film's director, and Naresh Kathooria pens down the story. Moreover, Thind Motion Films and Storytime Productions Film take credit as the production banner.
Well, it definitely sounds fascinating with such a promising team coming up together. So, let's wait & watch for Dosanjh's magic on the silver screen!
Leave a Comment