Case filed Against Singer Amrit Mann For Propagating Gun Culture
By Sonia Khanna | March 22, 2020
After Sidhu Moosewala and Sippy Gill, another popular Punjabi singer Amrit Mann has been held for a song, propagating gun culture. The case registers under sections 294 (singing provoking song) and 504 (instigating breach of peace) of Indian Penal Code. Advocate Hari Chand Arora from Chandigarh who lodged the complaint against Amrit to Bathinda Police.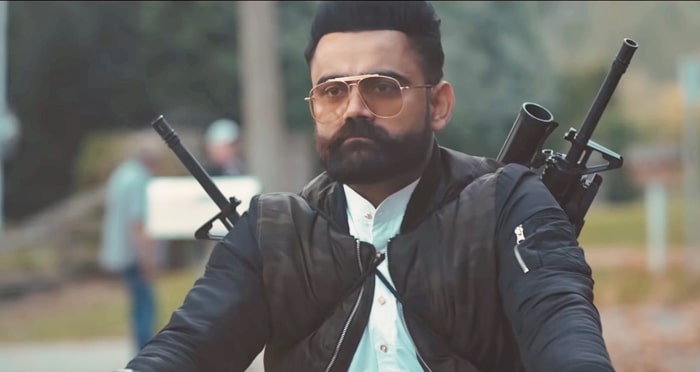 By the way, it is his 2018 song 'Mai te meri rafal rakane combination choti da, raunda warga nature jatt da chun chun very thoki da' (literal meaning – me and my rifle have a good combination, the nature of the Jatt is like catridges and enemy is traced and eliminated). Viewing the song as against the petitions issued by Punjab and Haryana High Court, Mr. Arora had approached the police the file the case.
Earlier, the similar kind of case targetted against Moosewala for the song 'Pakhia Pakhia Pakhia' for promoting the gun culture. While Sippy Gill booked for his track 'Gundagardi'. Also, songstress Afsana Khan was once booked for crooning objectionable songs.
Since, Mann hails from Goniana, a village near Bathinda. Lawyer Arora had sent a complaint to Punjab police officials and asked them to take strict action against the singer while removing the song and videos from YouTube and other channels. Furthermore, he warned to file contempt of court for the failure of non-compliance of necessary conformation.
Leave a Comment