5 Reasons to Watch Kuriyan Jawan Bapu Preshaan
By Gurpreet Kaur | April 13, 2021
Kuriyan Jawan Bapu Preshaan is all set for its theatrical release on April 16, 2021. After almost a year, the viewers will watch a movie on a big screen, that's already one strong reason to watch the Punjabi movie. Besides, its exciting trailer gives a sneak peek into the fascinating world of father and daughters.  However, we decided to list another 5 reasons why Kuriyan Jawan Bapu Preshaan should be on your weekend watchlist.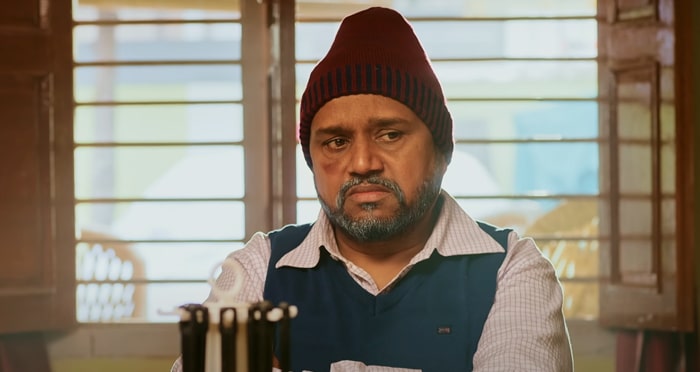 1. Karamjit Anmol – The Showstopper
One of the most prominent reasons to watch the movie is Karamjit Anmol. The powerhouse of talent is playing the central role of a father, who's worried about his young daughters. Moreover, The Carry on Jatta 2 actor is widely known for his impeccable acting skills, comic timings, and flawless dialogue delivery. In most movies, he plays the supporting cast. But, in the movie, he is playing the main role exclusively, so that constitutes another exciting catch for its fans and viewers.
2. Realistic Story – Connecting Every Household
The theme and plot of the movie are something every house will connect to. Yes, the real story about a father concerning his daughters attaining youth, keeping in view the social evils around. Furthermore, the movie displays several emotions of a family as a whole, while peppering it with gratifying punchlines and situations.
3. Women Empowerment – Raising Daughters Like Daughters
Usually, couples with daughters raise them as sons, but this movie showcases why daughters must be nurtured as daughters. Despite fearing the societal pressures, a father supports his daughters to achieve their dreams.  Hence, empowering them with self-independence and confidence.

4. Movie on the BIG SCREEN Finally
Another significant reason is you can watch the movie in theatres post one year of complete Covid-19 lockdown. Yes, the thrill is back where you can now enjoy your favorite film on the big screen with your family and friends, of course, while following the safety measures. So, book your seats ASAP!!
5. Being a Punjabi Cinema Supporter
Lastly, being a strong Punjabi cinema aficionado, the movie will be an eye-treat for you. It rolls out every aspect of a Punjabi flick that keeps you hooked till the very last scene of the movie. A lot of drama, comedy, action, and entertainment await you!
Henceforth, there's so much more to the scene and for that, you've to book your tickets and watch Kuriyan Jawan Bapu Preshaan. Have fun!
Leave a Comment