Yaaran Da Rutbaa Trailer Out: Powerful yet Emotional
By Harpreet Singh | April 7, 2023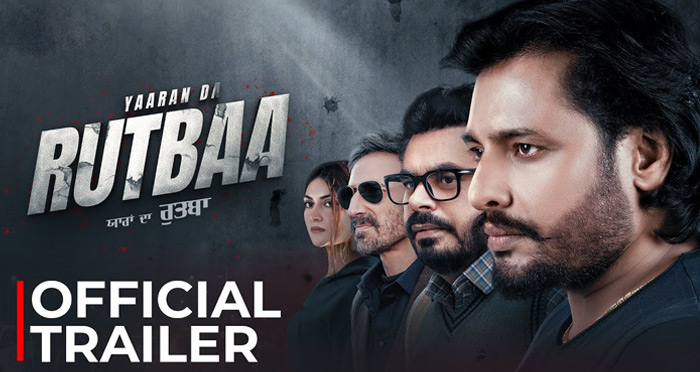 The Punjabi movie 'Yaaran Da Rutbaa' trailer releases, recently and ever since it has created quite a stir amongst moviegoers.
Set to release on the occasion of Vaisakhi (April 14th), the trailer of the flick is both captivating and power-pack. Furthermore, the trailer displays the movie's lead actors Dev Kharoud and Prince Kanwaljit Singh in intense roles. The visuals are impressive with engaging action sequences and decent emotional narration. Moreover, it promises to be a fascinating story of friendship, commitment, and fearlessness. Thus, the trailer ensures to leave the viewers wanting for more.
Furthermore, Daakuan Da Munda fame Mandeep Benipal serves as the director of the new Punjabi movie. Next, Nitin Talwar, Raman Aggarwal, and Amandeep Singh produce the film under the banner of Orrange Studioz. Written by Shree Brar, the movie is the finest mix of drama, action, and emotion. Besides Dev Kharoud and Prince Kanwaljit , the movie features Rahul Dev, Yesha Sagar, Karanveer Khullar and Raman Dhagga in significant roles.
Well, Yaaran Da Rutbaa promises to be a treat for Punjabi movie buffs. With its stunning cast, an engrossing storyline, and striking production values, the movie is highly expected to spell the magic on the harvesting festival of Vaisakhi.
Leave a Comment