With 'Gelo' Jaspinder Cheema stands up for Women Empowerment!
By Punjabi Pollywood Team | July 7, 2016
Jaspinder Cheema debuted in Punjabi entertainment industry with a strong female character in movie 'Ik Kudi Punjab Di'. Jaspinder once again on silver screen with her Punjabi movie 'Gelo' going to represent a strong female girl character from Malwa belt of Punjab. Jaspinder gains plus points with her tall height, bold expressions and strong voice pitch, these features of her makes comfortable for her to perform up to the mark in representing strong girls' character.  She also has a face with typical Punjabi look. Which again add up beauty to her character.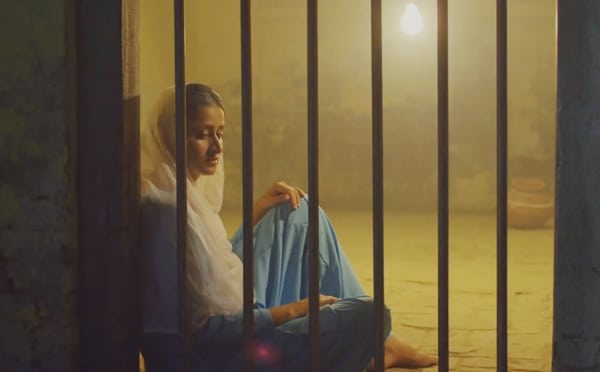 Jaspinder seems very much clear with the character she is playing and also has a strong hold for the script. All this have created so much of sensation with the trailer of movie 'Gelo'. If you just have a look at it, then you will surely fall in love with the acting and expressions of Jaspinder Cheema. In one of the scenes of a trailer, you will find Jaspinder in angry look standing on a farm land, in front of her opponents in the movie. Here you will watch the 'Punjabi Josh and Tadka' on full volume, which effects deeply everyone watching it.
Leave a Comment