Vekh Baraatan Challiyan Proves to be a Superhit as shows get housefull
By Harpreet Singh | July 29, 2017
The first day first show craze has been seen on the release date of Punjabi movie Vekh Baraatan Challiyan. Binnu Dhillon and Kavita Kaushik starrer Punjabi comedy movie Vekh Baraatan Challiyan released and attracted huge audience towards the theatres on its very first day. Many theatres in the state of Punjab and Haryana got housefull shows. From Story to actors, everything has been perfect in the film and has fallen in the right track as per the script.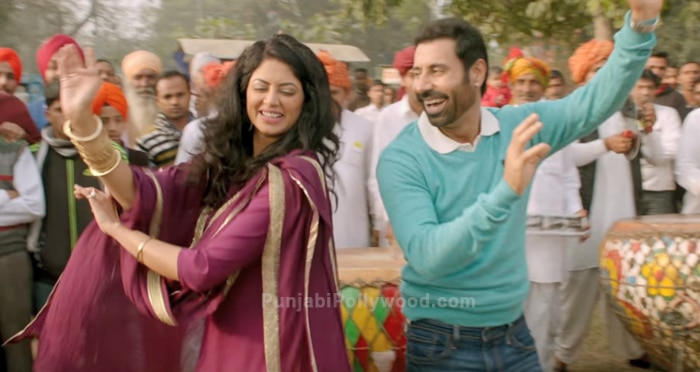 Vekh Baraatan Challiyan showcases the love of a couple, who belongs to 2 different cultures but wanted to marry each other. Binnu Dhillon (Jaggi) belongs to a Sikh family and work as a conductor, whereas Kavita Kaushik (Sarla) hails from a Haryanvi family. But the twist comes when Sarla's father comes to know that Jaggi is a manglik and if he still wants to marry his daughter then at first he has to marry a black bitch. Will Jaggi marry Sarla and lead a successful married life? Apart from entertaining the audience, Vekh Baraatan Challiyan also gives a message that superstition leads us to nowhere.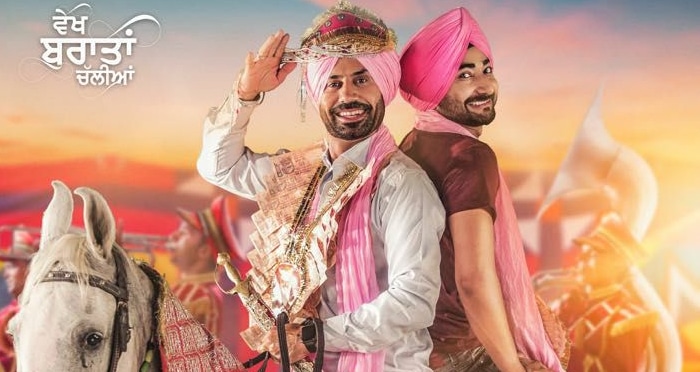 Along with Binnu Dhillon and Kavita Kaushik, Vekh Baraatan Challiyan also consists of ace Punjabi actor Jaswinder Bhalla, Karamjit Anmol, Govind Namdev and many more. Singer turned actor Ranjit Bawa and Amrinder Gill have been seen in a special appearance in the movie. Surely the newly released movie has raised the bar of Punjabi cinema by delivering some out of the box comedy. What are you waiting for? Book your tickets now for Vekh Baraatan Challiyan and enjoy your weekend.
punjabipollywood.com rate it as 4/5
Leave a Comment