Udta Punjab with Diljit: Drugs di Maa di..
By Harpreet Singh | April 17, 2016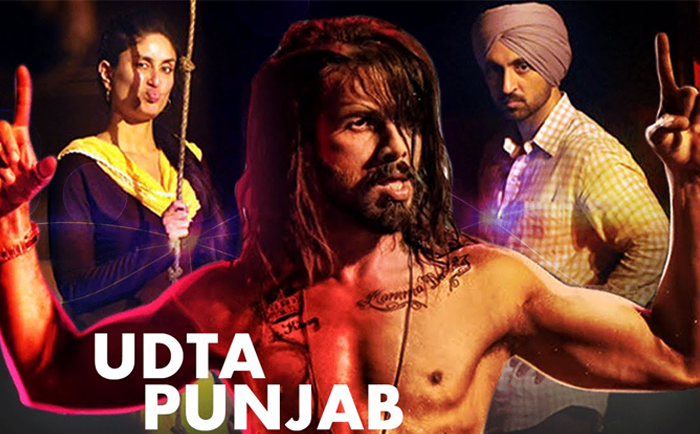 We all have been awestruck with the strategic release of Udta Punjab character poster releases in the past few days. To finally put an end to all the waiting, the crime thriller has released its first trailer on 16th April and the new faces of the characters portrayed are sure to shock you. . Produced under the Shobha Kapoor and Ekta Kapoor's Balaji Motion Pictures in association with Phantom Films, it features Shahid Kapoor, Alia Bhatt,Kareena Kapoor and Diljit Dosanjh in the lead roles.

The trailer starts depicting the sad state of Punjab and how it is on the verge of becoming the next Mexico. The ominous drug addiction in the murky state of affairs where the youth is willingly destroying their prime through substance abuse presents a different Punjab from what we have been witnessing so far in Bollywood. No more clichéd sarson de khet filled dancing and singing damsels. This is something real.
The trailer is filled with expletives, however for once the issue of the movie justifies it being as demand of the script. Much more profanity and bold scenes are to be expected from the movie. Too much anticipation has been created around the four lead characters that have diverse backgrounds, albeit a common connection: Punjab. The entire buzz about the movie is being actively followed by the fans of this huge star cast and we all eagerly wait for 17th June, when the movie is due to release.
Leave a Comment