Uda Aida Movie Review: Full on Entertainment with a great social message
By Punjabi Pollywood Team | February 2, 2019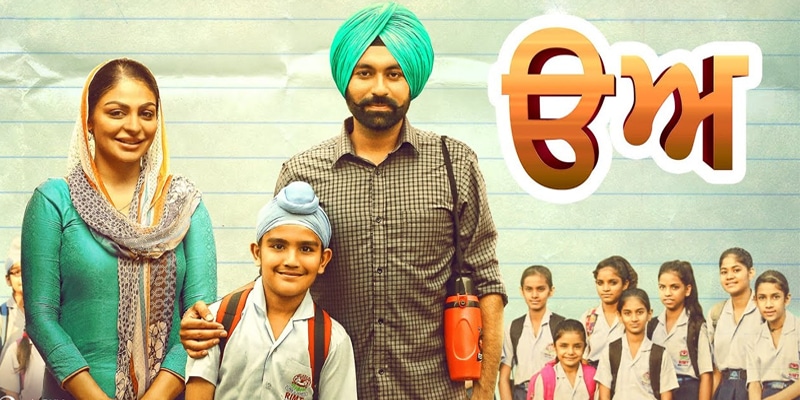 Neeru Bajwa and Tarsem Jassar have come along for the first time in the newly released Punjabi movie Uda Aida. Along with a great social message, Uda Aida has been a full on entertainment movie for the audience. From the acting to the direction, storyline to the music, Neeru Bajwa and Tarsem Jassar's latest Punjabi movie has it all in it.
Story:The story of Uda Aida has been based in the village of Punjab and shows the story of Manjit and Gurnam, who dream of the bright future for their child. In order to make the future of the child, they admit their child to English School. Although they never wanted their child to forget or disrespect his own mother tongue. All in all Uda Aida has shown us the current situation of parents,who always desire to give their child the best by ignoring their own wishes.The most entertaining part of Uda Aida movie is celebration of the Halloween party in the English School.
Acting: As per the audience review, Uda Aida movie has huge star cast from Neeru Bajwa to Tarsem Jassar, Gurpreet Ghuggi to Karamjit Anmol. But the character given to each one of them has created its own aura on the screen. Tarsem Jassar, who started his acting career with Rabb da Radio has improved a lot in dialogue deliveries. On the other side, Neeru Bajwa nailed it with her flawless performance. Even audience loved the 'tuti futti' English by Gurpreet Ghuggi. Along with theses all character, the audience has also praised the character played by BN Sharma. The best part of Uda Aida movie is the Halloween Party in the English School
Direction: Ksshitij Chaudhary as a director has directed superhit Punjabi films like- Mr & Mrs 420, Golak Bugni Bak te Batua, Vekh Barataan Challiyan. Without a doubt, once again he has delivered an amazing film with great work. With such big starcast, Ksshitij did not overshadow any character of any cast.
Music: Party song to desi Punjabi song, Uda Aida has the blend of all mood of the music. Gurcharan Singh and R Guru rocked with their great music. Uda Aida movie songs have been sung by Tarsem Jassar, Prabh Gill and many more. All in all, it has presented all the tracks on the taste of the new generation.
Above all, Uda Aida starring Neeru Bajwa and Tarsem Jassar is a great entertainer with a strong social message. Plan out your weekend and book your tickets for Punjabi movie Uda Aida with your family and friends.
Leave a Comment