Tunka Tunka Review: A Transformation that Deserves An Applaud
By Sonia Khanna | August 13, 2021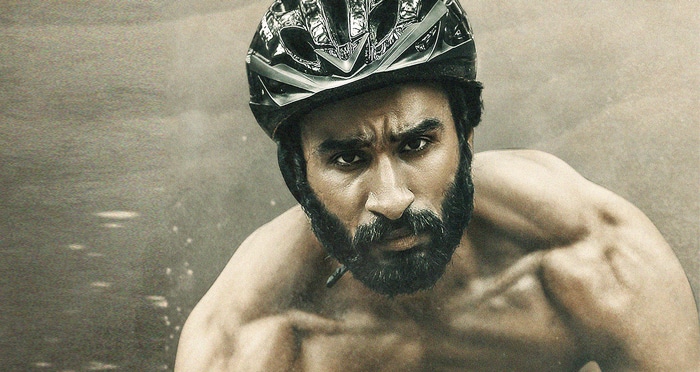 Tunka Tunka Punjabi movie rolls its way to viewers and that too in theatres (finally!). As the trailer suggested, the movie is packed with a punch presenting the journey of an athlete, a cyclist. A motivational saga, the film showcases a series of emotions an aspirational young lad goes through while achieving his goals and fighting with a chronic disease. Read on to know the movie's inside details!
Read Tunka Tunka Review:
Story Scan
The plot revolves around the life of Fateh Singh (Hardeep Grewal) and his passionate dream to become the champion in cycling. In his journey, he is well-supported by coach Arjan Singh (Balwinder Bullet). Furthermore, his father is a poor farmer and wishes for his son to get a decent job. Therefore, Fateh's journey is not as smooth as it seems, to accomplish his dream. Besides opponents, he has to struggle with his father's opinions too. Soon after realizing his objective, he falls prey to chronic disease. His will, strength, and determination go flat. Will he make a come back on to the field? Watch it NOW to know the further story.
Performance Pitch
Aaja Zindagi fame Hardeep Grewal makes an outstanding acting debut in the movie Tunka Tunka. Playing both an athlete and a cancer patient demands a lot of understanding. He nailed the character with precision. In addition, coach Balwinder Bullet makes a decent contribution in uplifting the spirits of the film. Special mention to Sameep Singh who plays the role of childhood Fateh. By the way, Sameep is a National Award Winner. Lastly, Sardar Sohi, Fateh's father, did a pretty well job. Actually, he is truly an experienced player and gets into the skin of a character.
Music, Direction & Presentation
Yeah Proof and R Guru together contribute to Tunka Tunka music. The intense and powerful music serves as the essential element of the film. Also, Afsana Khan sings a soothing song Turya Chal Rahi. Talking about the direction, Garry Khatrao has done it successfully to the finest extent. Screenplay and presentation can be a bit better with the scope of improvements in several instances.



Final Word
Tunka Tunka movie is a motivational movie displaying the art of determination. Furthermore, it portrays an impelling story of a young lad fighting for his goals. However, there are some instances where screenplay or presentation can be improved. Moreover, the first half of the movie is a bit slow, it paced after an interval. Also, the vital factor of the movie about the initial journey or struggle is under or less played. Overall, it's a decent movie with several things to learn and implement in life.
Leave a Comment