The versatile actor 'Sade Aala' Raj Singh Jhinger is back with 'Harjeeta'
By Harpreet Singh | May 13, 2018
The versatile actor Raj jhinger is now back with a bang. 'Sade ala' Raj Jhinger ,a talented actor who belongs from a village Nanewal in Barnala, after 5 years of struggle and hardwork ,he made his debut in the national award winning movie "NABAR". He left his well-paid job in Hong Kong and came back to India to become an actor in 2007. He is now ready to make comeback as a lead actor with Ammy virk which is going to release on 18th may 2018.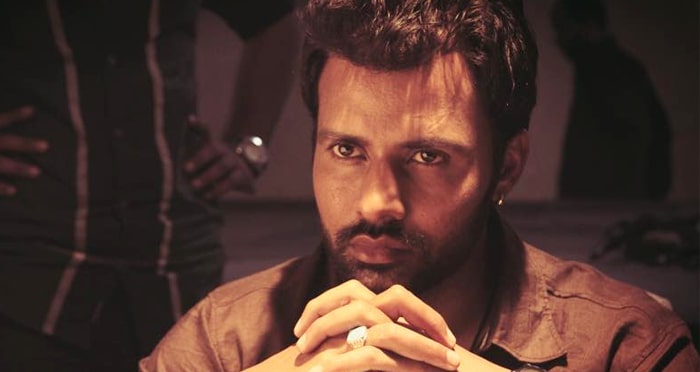 Previously, Raj also played a promising role in the movie "Sikander" and got great response from audience for his character 'Lala' and graced him with the title 'Sade Aala' forever. Despite of his all the turmoil he faced in his life, he got a chance to work with legendary "GURDAS MAAN" in the movie " Dil Vil Pyar Vyar "in 2014. He also worked in Sherry mann's song 'Vadda Bai' and 'Carom Board'.
This time he will be seen as a sincere Punjabi boy with a turban who will show his brother a right direction. He is playing role of Harjeeta's elder brother who has such so much love and affection with his younger brother. He encourages and motivates him to not only to play but to work hard and win trophy for India. When Harjeet singh fixed his aim only to get Govt. job through sports quota then Raj as an elder brother motivates him to play for the nation and make the country proud.The movie is a biopic of Harjeet Singh Tuli who captained India in the Men's Hockey Junior World Cup (HJWC) 2016 and ended the nation's 20-year drought in the junior championships by lifting the coveted trophy.
Raj who strongly supports good Punjabi cinema, has many projects in pipeline in the coming years . A movie named "titanic" is going to release this year in which he will play a character named 'Satta' . The love and acceptance of these kind of versatile artists by the audience is giving a new level to Punjabi film industry.
We wish Raj singh Jhinger and Ammy virk good luck for the upcoming "HARJEETA" And hope that this kind of movies continue in Punjabi cinema.
Leave a Comment