The Great Khali Makes Pollywood Debut with Raduaa Returns
By Gurpreet Kaur | May 2, 2022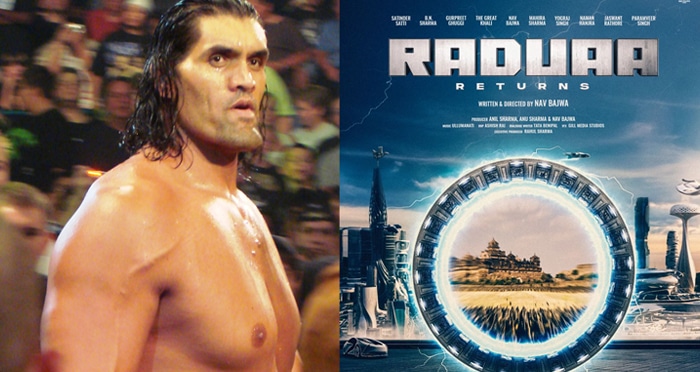 Pollywood's first-ever indigenous 2018 sci-fi movie Raduaa rings in the second edition titled 'Raduaa Returns' and the shoot hits the floors.
The producer-actor-director Nav Bajwa posted a picture featuring him and the Great Khali and unveils the project of making Raduaa Returns. Yes, the Great Khali is all set to make his Punjabi debut in a full-fledged role in the Punjabi film. Furthermore, Nav hints at Khali's character where the latter will showcase one on one great fight.
Next, presenting a blend of action and comedy, the sequel of Raduaa will begin right from where the first edition ended. As the film is based on time travel, it will depict the world in the year 2255.
Talking about the cast, the motion picture includes Nav Bajwa, Gurpreet Ghugi, BN Sharma, and Satinder Satti. Besides them, new actors such as Mahira Sharma, Yograj Singh, Naman Hanjra, Jaswant Rathore, and Paramveer Singh also joined in. However, the special highlight of the movie is WWE Superstar, The Great Khali. He will be seen for the first time in a Punjabi movie. Lastly, the film shoot is happening in Samrala and Khanpur in Punjab.
Anup Kumar "Ullumanati" takes up the charge of the music department. Moreover, banners Nav Bajwa Films & Outline Productions produce the movie.
Leave a Comment