Tera Rang Chadiya (Punjabi Serial) Cast, Timings, Story, Real Name, Actor, Actress, Wiki & More
By Sonia Khanna | September 14, 2020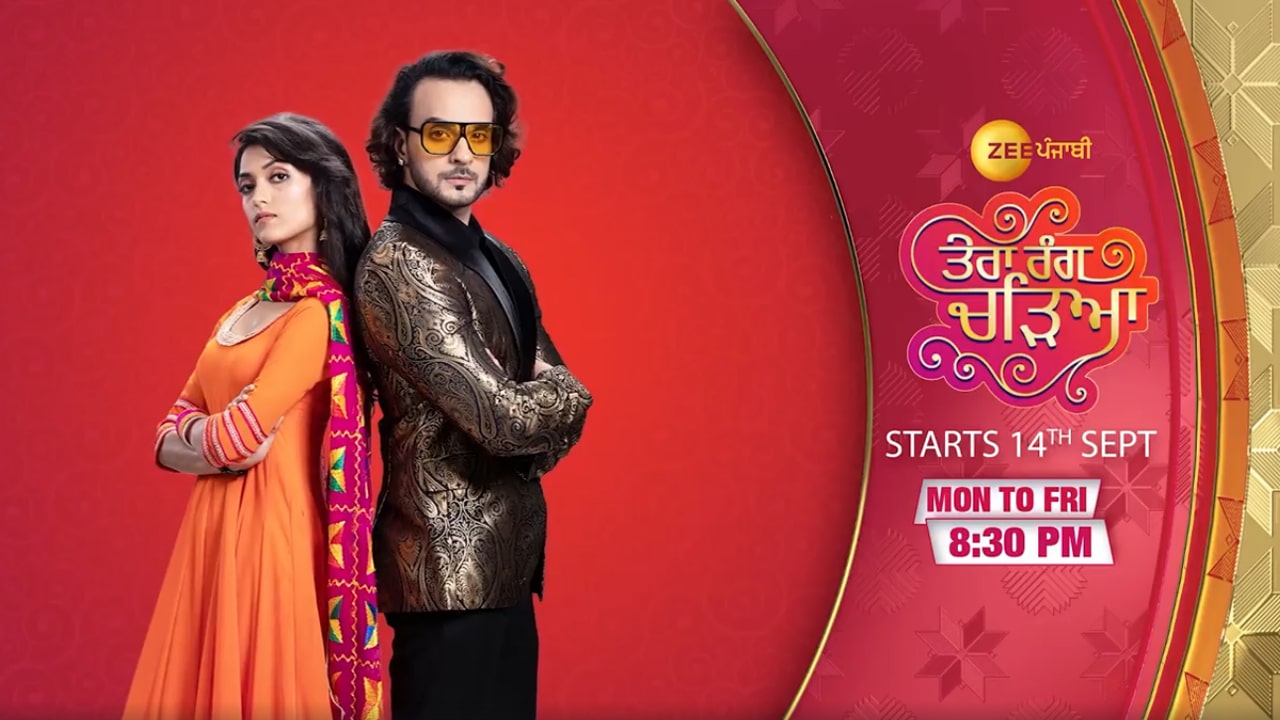 Tera Rang Chadiya Punjabi Serial Cast, Timings, Story, Real Name, Actor, Actress & More
Tera Rang Chadiya is a Punjabi rom-com TV show streaming on the Zee Punjabi channel from 14th September 2020. Furthermore, promising actors Angad Hasija and Neha Thakur are playing the lead couple.
Story
The premise revolves around the role of JD (Angad), a renowned Punjabi film actor. Neha reprises the role of Seerat, a simple and a girl-next-door who takes a path to fulfill her dreams. In addition, the extreme opposite characters bump into each other, and from there the amusing and interesting journey takes off.
Title
Tera Rang Chadiya
Main Cast
Angad Hasija

Neha Thakur

Genre
Drama
Director
Yash Raj Kaushik
Story
Raman Kumar
Dialogue
Sidharth Saini
Editor
Rajeev Nayan Singh, Mukesh Kumar
Music
Duration
21 Minute
Production
Shelly Suman Production
Tera Rang Chadiya Serial Cast
The television soap opera consists Saubhaghyalakshmi, Waaris, Dilli Wali Thakur Girls fame Angad Hasija who plays the central role of JD. He lives in style and swag. On the other hand, Neha Thakur plays Seerat and looks extremely gorgeous. The family drama involves several other supporting characters who made an impressive expression to captivate a high number of viewers.
Lead Cast
Tera Rang Chadiya Serial Time
The show has started airing on 14 September 2020 on Zee Punjabi channel, from Monday to Friday at 8:30 pm. Other information related to the show is given below:
Channel Name 
Zee Punjabi
Show Timing
Monday to Friday at 8:30 pm
Running Time
20-24 Minute
Starting Date
14 September 2020
Repeat Telecast Timing
10:30 – 11:00

13:30 – 14:00

16:00 – 16:30

20:30 – 21:00

Language
Punjabi
Promo
Leave a Comment