First Punjabi web series starts with Sulaghadi Mitti. Here's the special interview of Deep Mandeep and Sahib Singh
By Gurjit Kaur | August 9, 2017
We all have seen many web series in English as well as Hindi version but till now no one thought to come up with Punjabi web series. Now we will be able to watch the web series in Punjabi language as well. Sahib Singh has come up with a web series featuring a talented actor Deep Mandeep that has been depicted on the 5 substances of Human body. So let's check what the actor and writer have to say about the web series.
Let's start with the title of the film 'Sulaghadi Mitti', how is this attach with the film?
Sahib Singh– We all knows that our body is nothing but dust. Even we all know that our body has been made with the mixture of 5 substances that is water, sand, fire, wind and cloud. So whole of our series is based on these 5 substances, in the very first series we have used dust (mitti) as our object that depicts the women who has been just a sand outside but has been burning inside.
Mandeep Ji, Almost every part of India we see people talking about women empowerment these days, do you think that the situation of a women have been improved after this?
Deep Mandeep– Women empowerment has just a lil impact in the society, as the women of villages were strong earlier also and they are the same as now. But in some areas the women were weak and they remain the same as now also. Due to which these areas are reported with higher number of crime rates.
Please share some special moment during the shoot of the movie?
Deep Mandeep– For me the most memorable scene was when I have to take out milk from a buffalo and I was so scared because the buffalo was not stable at one place and I was scared to get hit by her legs. But then also I finished the scene and it was perfect.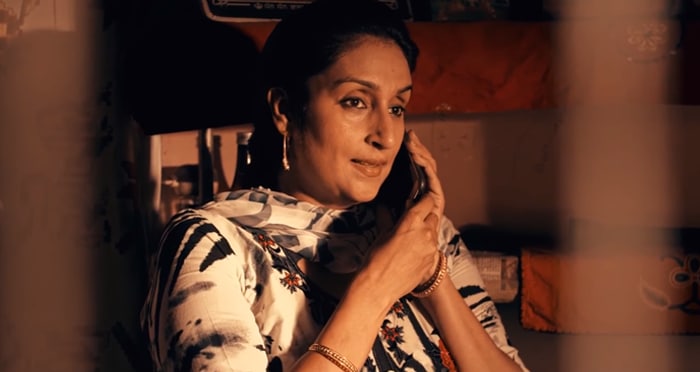 How you come out with the idea for Punjabi web series and why this topic only?
Sahib Singh– Earlier we were planning to come up with a short film on this topic, but when the script got ready we came to know that we this can't be covered in a short film. So we decided to present it as a web series. Once all the web series will be released, then it can also be presented as a short film. Most of us forget the inside substances of our body when we come up with any film and but this time we selected that substance only.
Sulaghadi Mitti has been released, what will be the next topic of your web series?
Deep Mandeep– I think if we pour water on dust, then it became nicer. All the upcoming story of the web series is a complete in itself. Every story will have a unique taste, so let's see what the next series is upto.
What is the schedule of your upcoming films from the web series?
Sahib Singh– Rest of the stories will be released soon. The shoot of the series will be carried out in the various areas of Punjab. And even the local area artist will be given chance in the web series to showcase their talent.
We wish all the best to the team for the very first web series of Punjabi language and hope many more to come soon.
Leave a Comment