Stylish Singh 'Jaggi' in Punjabi Attires!
By Harpreet Singh | June 18, 2016
Diljit Dosanjh has a perfect image in the Punjabi music and movie industry. Leaving his energy, the thing which helps him more in boosting his fan following is his dressing style. Stylish Singh uses to wear different attires in his movies.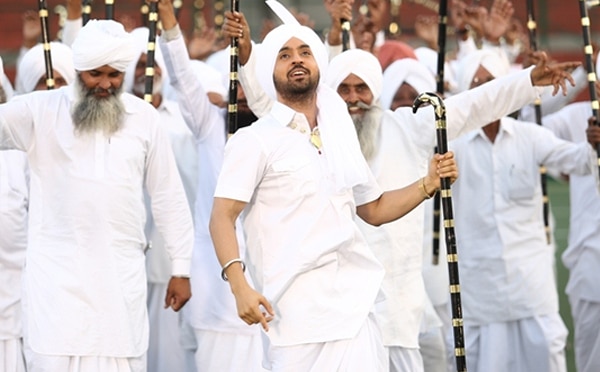 In his upcoming movie Sardaar Ji 2, he is going to play an ice cream seller character, so he uses to have some casuals and funny looks one being of joker as well. No doubt Handsome Sardar is spreading the magic of his dashing personality in the romantic tracks of the movie. In between all of this, the thing becomes most sensational is her Punjabi folkish look in black 'Kurta-Chaadra'.
Diljit normally does this in casual attires more, but in the title track of movie 'Sardaar Ji 2' Diljit use to have perfect Punjabi look with black magic. Diljit is performing Bhangra in Kurta-Chadra and Turban with 'Torra' on the beats of his own song 'Kehnde Sardaar Ji' in a 'Mela' (fair) like condition. Probably this is the first time Diljit did in folkish style, which highlights his eager of doing things in a new way and zeal for versatility as well.
Leave a Comment