Actress Sonam Bajwa Hurts Farmers' Sentiments
By Gurpreet Kaur | January 20, 2021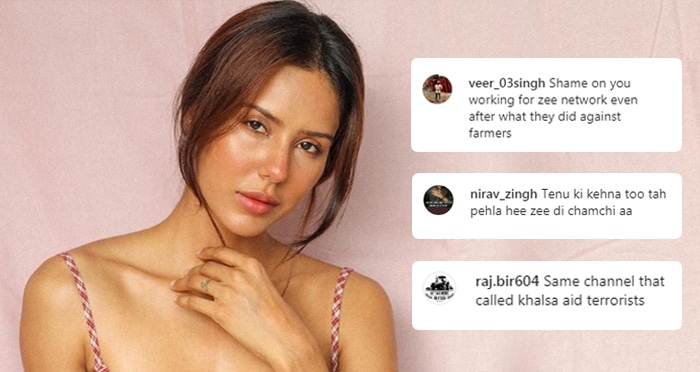 The on-going protests of farmers against the new farm bills at the Delhi borders have been widely known. The farmers are braving the mar of winter chills. While at one hand, Punjabi celebrities are lending their due support to farmer's appeal. Actress Sonam Bajwa shared something on her social media account that eventually triggered stress and made people mock her.
Yes, the actress is facing sharp criticism for sharing her new movie release 'Puaada' poster. Actually, the actress is running a talk-show on a famous media network where she interviews famous celebrities of the Punjabi film & music industry. Lately, the concerned network stopped telecasting farmers' protests and displaying their views on their news channels. In that light, the (protest) supporters are appealing to people to boycott such paid media houses. Therefore, as soon as Sonam posted and shared her new movie details, the comment box flooded with a lot of criticism & wrath.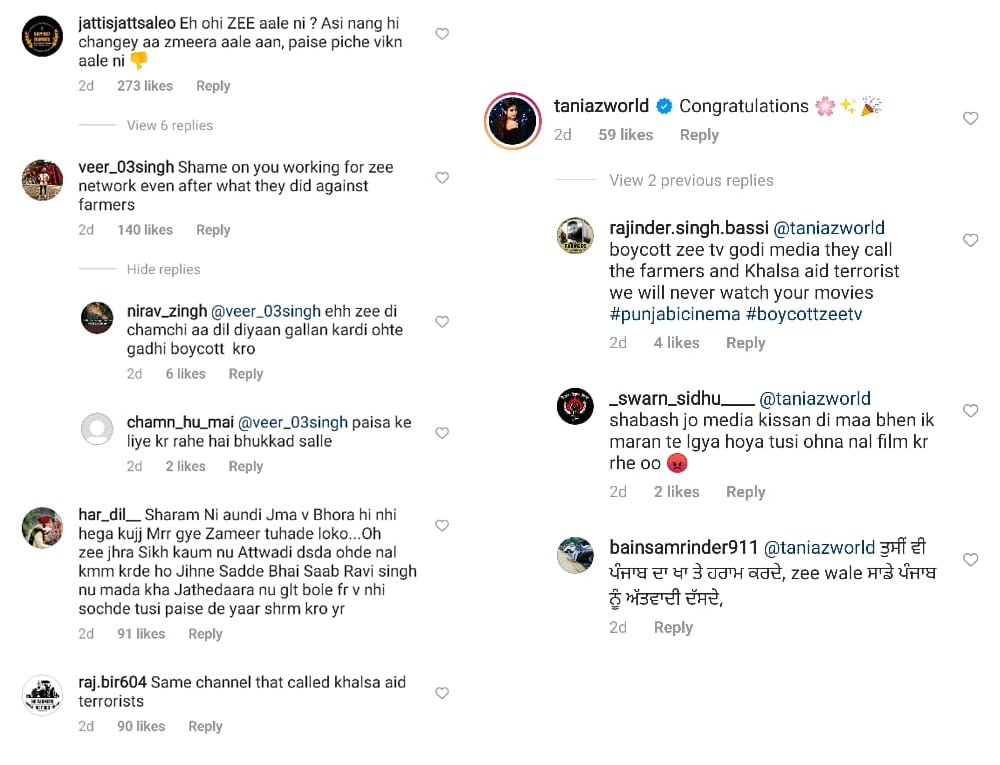 Also, the other leading actor in the movie Ammy Virk has also displayed the poster on his handle. But looking at the negative comments, he has removed the post. Moreover, the Sufna actress Tania who appreciated Sonam's post faced the ire of farmer's supporters.
Besides it, the movie Puaada is produced under the same label as the talk show. To your notice, Ammy Virk, Maninder Butter, Jassi Gill, Nimrat Khaira, and several others have already shot for the talk-show. Hence, protest supporters showed their anger and titled celebrities as double-faced.
Well, it sums up how Sonam hurts the sentiments of farmers who're sitting away from their homes in chilly weather.
Leave a Comment