Director Smeep Kang Makes a Directorial Debut on OTT Platform
By Gurjit Singh | February 18, 2021
Smeep Kang, a prominent Punjabi director, is all set to make her directorial debut on an OTT platform. Recently, he shared an official poster of his forthcoming web-series 'Ki Banu Punia Da' that seems high on comedy and entertainment. Furthermore, Balwinder Kaur and Smeep Kang jointly produce the show. While Rajan takes charge of the story & screenplay, Aman Sidhu writes dialogues.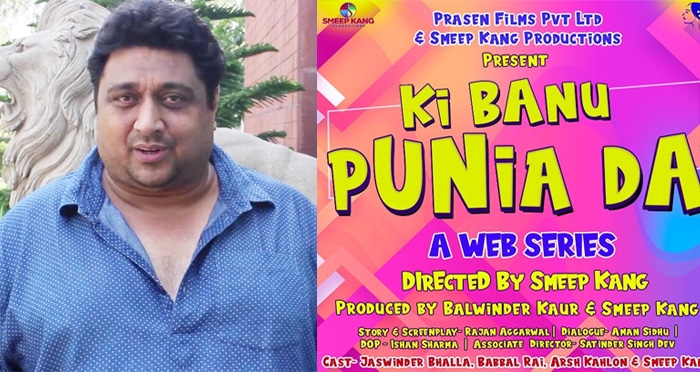 Kang has shared a poster of the web show on his social media handle. Prasen Films Pvt. Ltd. and Smeep Kang Productions present it. Full of colors, the poster reflects a quirky and appealing story already.
The king of comedy, Smeep Kang has many directorial projects full of fun and laughter. It includes Punjabi movies like Naukar Vahuti Da, Band Vaaje, Carry On Jatta, Mr & Mrs 420, and many more.
The poster reveals a talented cast of the series. It comprises Jaswinder Bhalla, Babbal Rai, Arsh Kahlon & Smeep Kang. The superb set of actors further add excitement to everyone's expectations. However, the releasing details are yet to announce.  We're sure looking forward to the fascinating web-series by Smeep Kang. Aren't you!
Leave a Comment