Simi Chahal Shockingly Reveals Her Battle with PCOS
By Gurjit Singh | August 19, 2021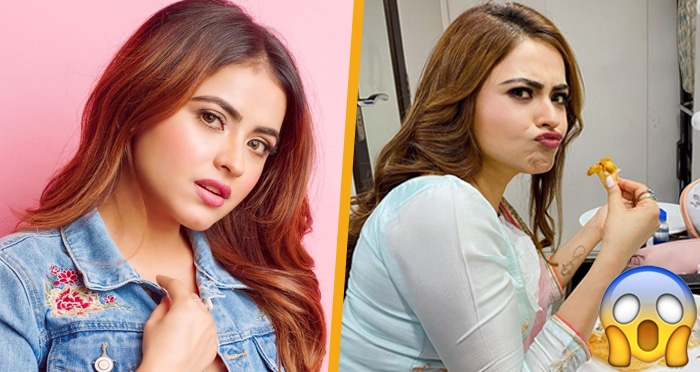 Polycystic ovary syndrome (PCOS) is a wide-prevalent problem impacting one in five women. Besides quite a common disease, people are less aware of it. In shocking developments, several celebrated faces turn out to be its victim.
Yes, recently,  the Punjabi actress Simi Chahal posted on her social media handle revealing her long battle with PCOS. It all started with the problem of weight gain. As soon as the actress found some strange changes in her body, she headed up to a doctor. There's when Simi was diagnosed with PCOS. Furthermore, the doctor put her on birth control pills to balance her hormones. To her surprise, the medications did nothing but made her gain more weight.
In addition, it is a problem that slams women with mood swings, irritation, fatigue, depression, excessive hair growth, hormonal imbalance, and tough periods. Chahal suffered it all while anxiously looking for preventive cures. Thus, she also resorted to a number of articles spread across the web to reach the right treatment.
How Simi Chahal fights with PCOS
Ultimately, she took command of her health in her own hands. The 29-year-old damsel transformed her lifestyle to recoup her body, mind, and PCOS. Therefore, everyday exercise, meditation, clean & fiber-rich food, a no to dairy, no more stressing, balancing body weight become her go-to routine.
Simi conquered her fears and inhibitions to bring her health back. Lastly, the Chal Mera Putt 2 fame actress prompts her fans and all the women out there to make a change in the day-to-day routine that can surely help fight the disease. Don't stress, only treat your problem. In addition, remain cheerful is the key to kill all your health woes.
Well, the popular Punjabi actress' inspiring post would definitely assist women dealing with PCOS. Her suggestions to take healthy diet, managing weight, avoiding stress, and regular exercise can surely keep the disease at bay.
Leave a Comment