'Sidhus of Southall' Trailer: Loaded with Drama, Suspense & Laughter
By Gurpreet Kaur | May 5, 2023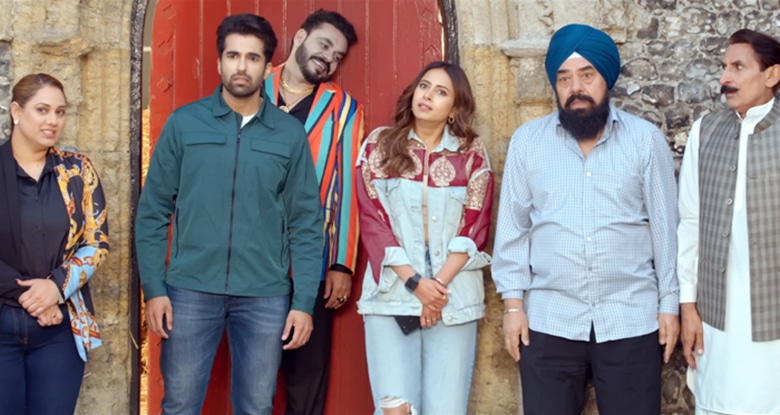 The new Punjabi movie Sidhus of Southall trailer is here to offer the viewers an essential peep into a fresh plot, versatile cast, and fascinating drama. The family entertainer delights movie lovers with an engrossing trailer featuring Sargun Mehta and Ajay Sarkaria in the lead.
The trailer begins with Sargun introducing herself as Tina Sidhu. She resides in London and heads an event management company partnered with Ajay as Rajvir. The plot revolves around Tina and her (crazy) family. Everything goes smoothly until the day Tina kills her lover and stalker, the role performed by Prince Kanwaljit. The real fun sets out as and when the Sidhus of Southall make every possible effort to conceal Prince's corpse or lifeless body. Therefore, the film promises to deliver a delightful watching experience with a laughter-filled story.
Sidhus of Southall Movie Trailer

Besides the duo, the ensemble cast includes Prince Kanwaljit Singh, BN Sharma, Iftikhar Thakur, Amar Noori, Jatinder Kaur, Joty Kaur, and Suman Bala. The entire cast has displayed a stellar performance, leaving the viewers in splits.
Moreover, it is directed by Navaniat Singh. Next, White Hill Studios produces the film. In addition, Harmeet Singh takes the charge of DOP while Inderpal Singh writes the story. Lastly, Oye Kunaal and Avvy Sra head the music department. The film hits theatres on 19th March 2023.
Leave a Comment