Late Sidhu Moosewala's Latest Song 'Mera Na' Top Trending Worldwide
By Gurpreet Kaur | April 7, 2023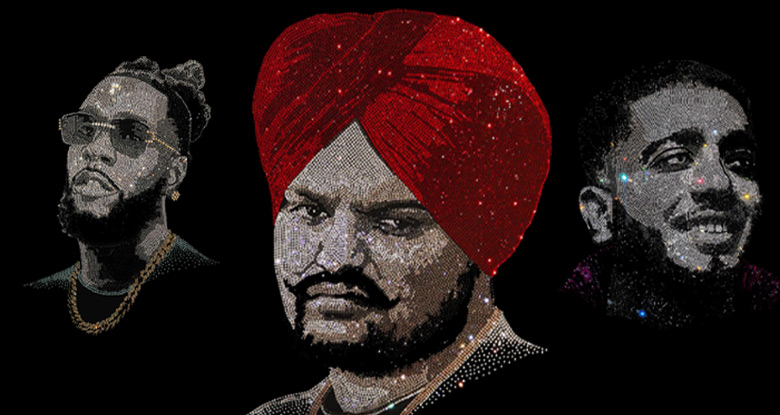 The much-awaited song Mera Na by the late singer Sidhu Moosewala finally releases today on YouTube. Created in collaboration with Grammy winner Burna Boy & Steel Banglez, the song hit more than one million views in only 15 minutes of its release.
The latest track Mera Na is the third song of the Punjab singer post his demise (on 29th May 2022). Furthermore, the song's release has been highly expected ever since Moosewala's father and mother visited Nigerian singer Burna during their trip to the UK last year.
The singer suffered a brutal murder, and since then his parents have been carrying a campaign seeking justice for him. Also, the video of the song displays a flag quoting 'Justice for Sidhu Moosewala'. Moreover, it includes the rapper's signature style where he sings about himself and the popularity he relishes even after his murder. Besides it, the song demonstrates tractors and Punjabi rustic life as most of his hit songs. Lastly, Moosewala had written and sang the song while Burna took the charge of rap.
One of the finest Punjabi singers and rappers, Sidhu rose to fame with his worthy and hard-hitting songs. He was the legend and legends never go away. The affection of his zillions of fans across the globe remains unfazed even if he is not physically present.
Leave a Comment