Shipra Goyal's NGO Extends Support to Covid Patients and their Families in Tricity
By Harpreet Singh | May 31, 2021
As we going through the tough Covid times, life for a common man, in particular, has definitely hit hard. However, there are kind people and several organizations that are coming forward to extend support and help. Thus, one such benevolent act offered by the popular Punjabi singer Shipra Goyal through her NGO – Shipra Goyal Foundation.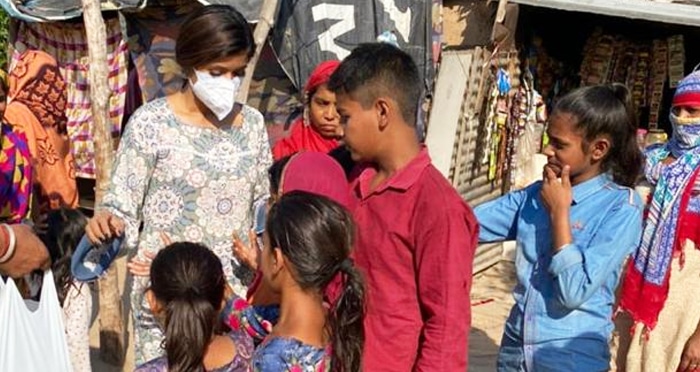 With the raging covid positive patients, besides hospitals, an umpteen number of people are waiting or staying outside the hospitals. These people are families or relatives to the people undergoing treatment. Furthermore, for them to arrange the basic necessities have surely become a challenge. In addition, the enforcement of lockdown has made their lives even more difficult. Therefore, to offer assistance, Shipra Goyal distributed packed food among the families of people suffering from the coronavirus in Tricity.
Also, the singer has recently made an announcement that her NGO is all ready to extend any help and relief to Covid patients & their families. Moreover, she shed a light on running a food drive for Covid patients. She further mentioned a phone number (7666777771) where one can call or send a message (one day prior) for the lunch booking for covid patients and their families in Mohali and Chandigarh.
Leave a Comment