Punjab's Katrina Kaif, Shehnaz Kaur Gill in Bigg Boss 13
By Sonia Khanna | September 30, 2019
One of the most-followed reality shows on the television, Bigg Boss is back with another exciting season. The premiere of the show happened last night and it was nothing short of a fantabulous. With power-pack performances to amusing antics, it offered it all. This year not only the theme is unique, but also the list of contestants is something to look out for. Besides several celebrities, one contestant is peculiarly gripping the viewers in large is Shehnaz Kaur Gill. The Punjabi model-turned-actress made a remarkable entry with some endearing dance moves on the popular Punjabi track. Attired in a white authentic Punjabi suit, she looked every bit of elegance.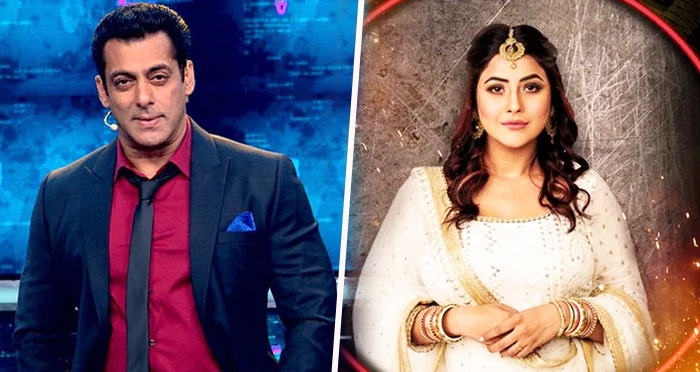 As soon as, the sensational host of the show Salman Khan introduced her, she started expressing her feelings for the former. She also crooned few lines of the song 'Dil Diyan Gallan' for the superstar of Bollywood who shared a few dance steps as well. The actress also revealed being fondly known as 'Punjab Ki Katrina Kaif'. When Salman tried to introduce her with one of the fellow inmates, she readily denied saying she will meet the latter and was rather interested tattling with the host of the show.
Further, the small competition carried out between her and the fellow contestant named Shefali Bagga, a news anchor. Humorous Shehnaz emerges out to be the winner and she got (Spiltsvilla participant) Paras Chhabra as her partner who will help the former in accomplishing the task of rationing items in the house.
On the first day, the Punjabi damsel was everything from blabbermouth, quirky, naughty to witty. And Salman's sweet smile on her jests was fueling her confidence to another level. In all, the viewers are in awe of her personality and excitedly looking forward to the daily dose of entertainment!
Leave a Comment