Shareek 2 Trailer Out: Jimmy Sheirgill & Dev Kharoud Fires Up the Family Feud
By Punjabi Pollywood Team | June 16, 2022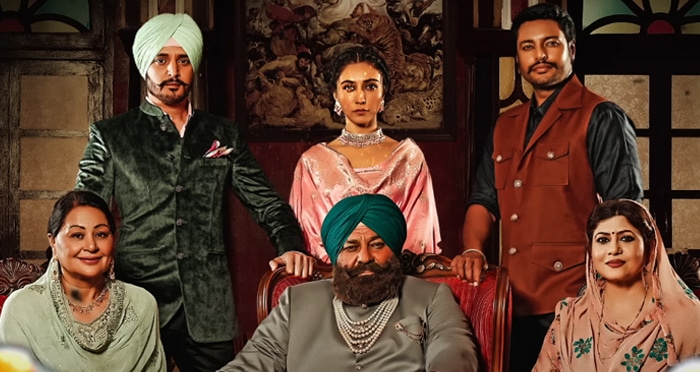 Shareek 2 trailer is finally here to entice the viewers with another enticing family drama. After the foremost and successive edition of Shareek, the second installment promises to treat fans with a bigger and grander plot.
The drama-thriller Shareek 2 portrays an untold tale of a Royal family. Actors Jimmy Sheirgill (Jassa) and Dev Kharoud (Baaz) are brothers who hate each other due to their estranged relationship. They fire up in every way possible to thrash down one another's egos. Furthermore, things go awry when Dev's lady love played by Sharan Kaur (Rupi), gets married to Jimmy. Thus, the trailer peculiarly demonstrates that the greatest battles are always with the closest ones.
An extremely talented Navaniat Singh directs the power-pack flick. While, Ohri Productions, White Hill Studios, and Thind Motion Films present it. The supporting cast involves Yograj Singh, Mukul Dev, Aman Sutardhar, Sunita Dhir, Amar Noorie, and others. Furthermore, Inderpal Singh pens down the story.
Well, an impelling story peppered with an astounding cast places Shareek 2 on the must-watch list.  Mark your calendars! The movie is all set to hit theatres worldwide on 8th July 2022.
Leave a Comment