Satinder Sartaaj's new song 'Dehleez' Official Video Out Now
By Harpreet Singh | August 9, 2021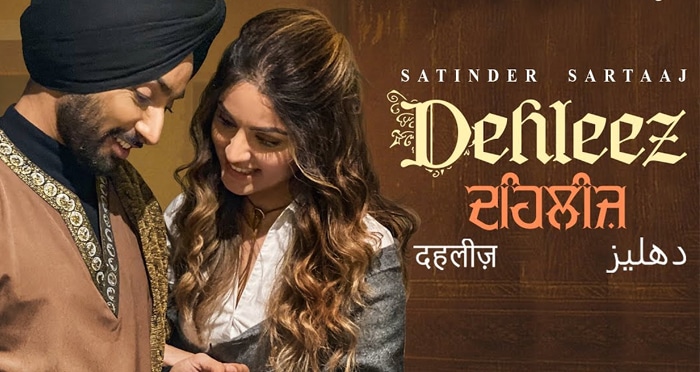 Sufi singer Satinder Sartaaj known for his soulful voice has made millions of fans across the world. His ardent followers excitedly await his songs. To treat them with his song, the singer releases his much-awaited single Dehleez on 9th August 2021.
Satinder Sartaaj Dehleez song
Notably, Dehleez belongs to his album Seven Rivers. Saga Music presents it while writing, composing, and singing is done by Satinder himself. Furthermore, Beat Minister gives the music and Sumeet Singh serves as the producer. Lastly, model Kiren Raju features in the song alongside Sartaaj.
Dehleez Song Info & Credits
Singer : Satinder Sartaaj
Lyrics : Satinder Sartaaj
Music : Beat Minister
Director : Sunny Dhinsey
Featuring : Kiren Raju
Releasing : 9 August 2021
Label : Saga Hits
Official video of Satinder Sartaaj's song Dehleez
The song is set in the woods with an intriguing backdrop. Heart-pleasing lyrics coupled with soft music and sensational singing, Dehleez rolls out several emotions.
On the work front, Satinder Sartaaj is a popular name in the Punjabi music industry. He has given many melodious songs like Pakeezgi, Twajjo, Baari Khohl, Rangrez, etc. Besides it, he is well showcasing his acting skills too in movies such as Ikko Mikke, The Black Prince, Udaarian, etc.
Well, we enjoy another beautiful creation by the king of Sufi songs, Satinder Sartaaj.
Leave a Comment