Sargi Movie Review : Didnt lives up to the expectation of audience
By Harpreet Singh | February 28, 2017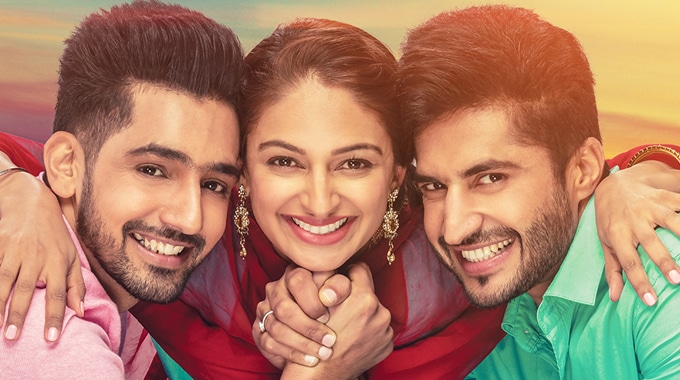 Movie Name – Sargi
Starcast – Rubina Bajwa, Jassie Gill, Babbal Rai
Director – Neeru Bajwa
Writer – Jaydeep Sidhu
The queen of Punjabi cinema 'Neeru Bajwa' started her career in directing by presenting a movie titled SARGI released on 24th February 2017 and has also launched her sister Rubina Bajwa by that. The expectations from this film were very high that this film will be the 1st superhit film of 2017 but the results are quite contrary as per ratings and collection of first three days. Even, the film also disappointed those viewers who were expecting something creative and new after the previous year film of Neeru Bajwa 'CHANNO'.
Story
The genre of the story is romantic comedy. From childhood only Babbu (Jassie gill) developed feelings for Sargi (Rubina Bajwa) but being in college too he was afraid of sharing his feelings to her. The suspense builds as the story progresses. The twist comes when Sargi gets married to Amrik (Karamjeet Anmol) and gets settled abroad. While being abroad she starts working at a restaurant. The son of restaurants owner (B.N.Sharma) Kaim (Babbal Rai) also fall for sargi and Amrik too wanted the drama of marriage to be converted into reality. After this Babbu looking for sargi also starts working at the restaurant. To know whom sargi chooses in the love triangle and to give suspense an end, please do watch the movie…!!
Expressive things
Jaydeep sidhu's beautiful work is not just expressive and full of fun on paper but in reality too it is a proper work of romance and comedy. The climax is super awesome. Though the story unnecessarily created suspense but by entertaining viewers it also provide the mental satisfaction and peace too. A college farewell and group photo indulges everyone in reminiscence. The director Neeru Bajwa from start to end was there with the cast to motivate and encourage them…!!
Unimpressive things
1.If we consider the ratings, the disappointment is because of the director Jassie Gill and Babaal Rai have beautifully presented themselves in singing but they are yet to be proved in the field of acting. So, the ineffective acting of actors and ineffective directing of director created disappointment among the viewers.
2.The film is based on immense true love and to create fun among viewers true love is treated as joke. Such scenes look good on curtain but they can really disappoint those viewers who are really stuck in this kind of situations in real life.
3.The twin sister of Neeru- Rubina needs to learn the Punjabi accent and the style of speech and pronunciation as the elder sister's love will not always work out. She should learn to talk sweetly and has to work really hard to be in this field.
Is the film worth watching?
If you love comedy over romance the film will surely entertain you. But, if you are considering romance and immense true love it can also disappoint you.
Leave a Comment