Japtej will lead Kavi Raz's next Punjabi movie 'Sarabha', Starcast announced
By Punjabi Pollywood Team | October 25, 2018
The world famous British-Indian writer and director 'Kavi Raj' is coming up with his new project 'Sarabha – Cry for Freedom'. Based on the life and struggle of a great Indian freedom fighter Kartar Singh Sarabha, who left the foreign soil for the service of his nation and sacrificed his life at a very young age, it will be a trilingual film which will be released in Punjabi, Hindi and English.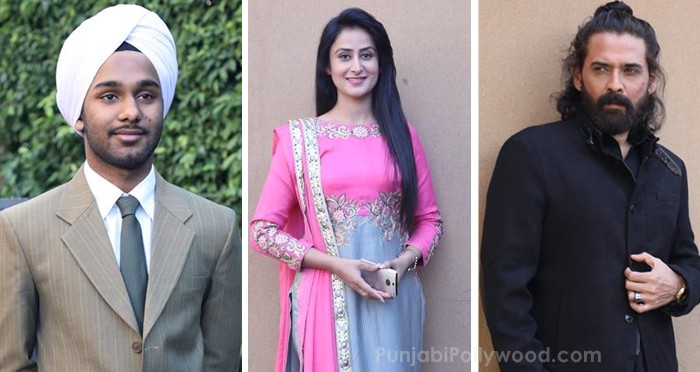 Sarabha – Cry for Freedom Starcast
Young Milkha Singh from the super hit Bollywood movie Bhag Milkha Bhag, 'Japtej Singh' will be featuring the inspirational role of Kartar Singh Sarabha in "Sarabha" movie. While the other names associated with the star cast are Nirmal Rishi, Mukul Dev, Malkeet Rauni, Jaspinder Cheema, Mahabir Bhullar, Kawar Grewal and Darren Tassel.
Punjabi movie Sarabha – Cry for Freedom will put up the light over the fight of Kartar Singh Sarabha that how he came to join North America based Ghadar Movement for Indian freedom which was running by the team of Sohan Singh Bhakhna, Harnam Singh Tundilat, Vishnu Ganesh Pingle and many others. He was only of 19 when hanged; he was one of the prominent persons behind the armed revolution against the British, this lead 'Sarabha' to be the icon for legendary freedom fighter Shaheed Bhagat Singh.
Earlier the author-director Kavi Raj came out with the movie The Black Prince which had introduced new chapters of dark history to the Punjabi audience. Thus from his new project expectations are high again. The shoot for this movie will be started on 9th November in India to be followed by locations of USA/Canada shoot in December and January. The names the production are Kuldeep Sharma, Arvind Singla, Veepasha Kashyap, Sarbjit Hundal and Jatinder Jay Minhas.
Leave a Comment