Sapna Choudhary to Feature in Punjabi Movie DSP Dev's Item Song
Sapna Choudhary to feature in an item number in DSP Dev. Item number and Sapna Choudhary are synonymous to each other. Haryanvi item girl is all set to be seen on the silver screen again in Punjabi movie. DSP Dev will be the next movie, where the audience can enjoy the dancing movie of the item girl. The song titled as Akh Da Nishana will showcase the dancing movies of Sapna Choudhary in the movie DSP Dev starring Dev Kharoud. Akh da Nishana is sung by Mannat Noor and will music will be given by Gurmeet Singh. It is all set to release on 25th June 2019.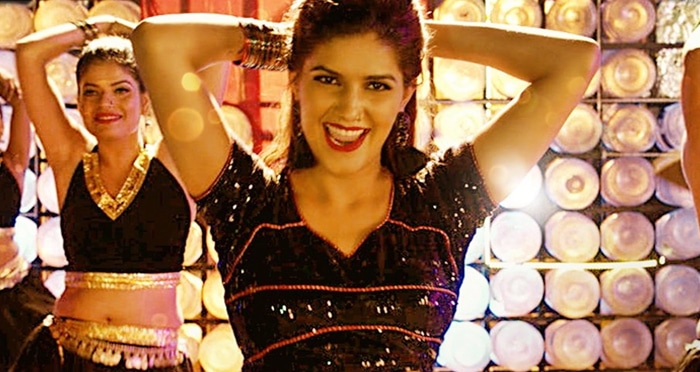 Earlier to this, Sapna Choudhary has been seen doing an item number in a Punjabi movie titled as Jagga Jiunda E. Now it is for the second time that Sapna will feature in Punjabi movie DSP Dev. Surely, this announcement has made the audience much excited for the movie. It is one of the much-awaited movie of the industry, as it will feature Dev Khroud and Manav Vij in it. Even the trailer of the movie has crossed million views on Youtube and made the audience even more exciting. The movie is all set to release on 5th July 2019.
Leave a Comment