Aa Chak Apna Challa Singer Sajjan Adeeb to Step in Punjabi movie with Laiye Je Yaarian
By Punjabi Pollywood Team | June 3, 2019
The year 2019 has seen numerous debut of Punjabi singer in the film industry and the much awaited was of Sajjan Adeeb. The fame of Aa Chak Apna Challa and Ishqan De Lekhe song, Sajjan Adeeb has been all set to step in Punjabi movies with upcoming film titled as 'Laiye Je Yaarian'. Yes, it came as surprise for the audience, recently announced movie of Amrinder Gill will also feature Sajjan Adeeb in it and the fans are really excited. Although not much has been revealed about the character but his name will be Baldev Realter.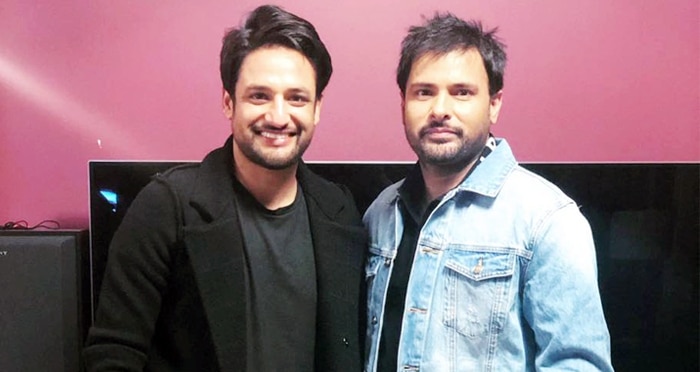 Recently, Amrinder Gill and Sajjan Adeeb release a song Darshan Mehnge from the film and it has been loved by the audience. Till now the song has crossed 4.5 million views on YouTube under the Label of Rhythm Boyz. As of now, Sajjan Adeeb has given numerous hit Punjabi songs like- Aa Chak Apna Challa, Ishqan De Lekhe, Cheta Tera, Dil Da Kora and many more.
Whereas to find out more details regarding the character of Sajjan Adeeb in his debut movie Laiye Je Yaarian, one has to watch the movie. The upcoming Punjabi movie Laiye Je Yaarian will feature Harish Verma, Roopi Gill, Rubina Bajwa, Amrinder Gill and many other actors. Punjabi film has been directed by Sukh Sanghera and is all set to release in your nearby theatres on this Friday (5th June 2019). So book your tickets now and enjoy Laiye Je Yaarian Punjabi movie starring Harish Verma, Amrinder Gill, Roopi Gill and Rubina Bajwa.
Leave a Comment